things to do in Kuala Lumpur
Discover the best things to do in Kuala Lumpur with my curated comprehensive guide. From exploring iconic landmarks like the Petronas Twin Towers and Batu Caves to indulging in delicious street food and shopping at vibrant markets, there's something for everyone in Malaysia's bustling capital. Plan your perfect itinerary and make the most of your time in Kuala Lumpur.
Day trips (from Kuala Lumpur)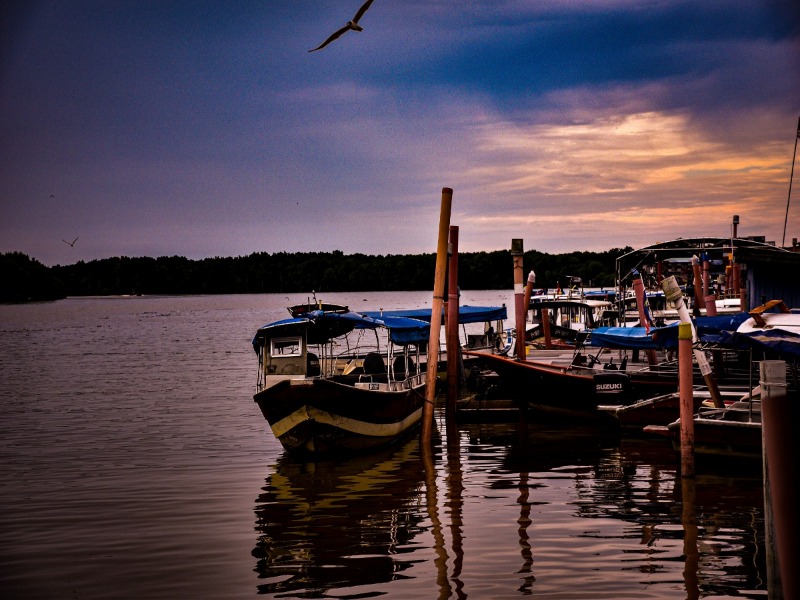 There are several day trips and tours you can do while staying in Kuala Lumpur. Here are some options:
Batu Caves – The Batu Caves are a series of limestone caves located just outside of Kuala Lumpur. The main cave is home to a Hindu temple and is reached by climbing 272 steps.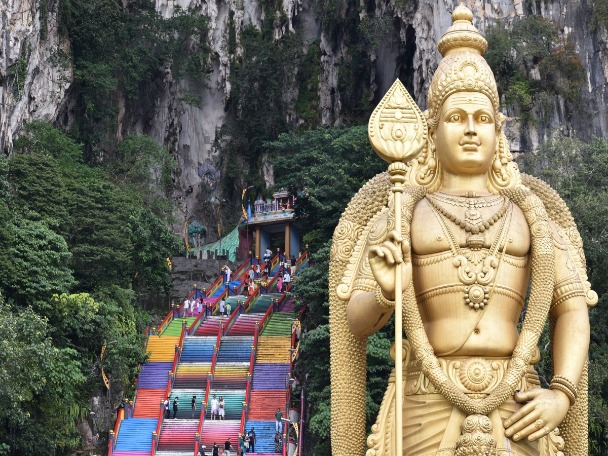 Genting Highlands – Genting Highlands is a popular hill resort located about an hour from Kuala Lumpur. The resort offers various attractions such as an indoor theme park, casino, and shopping mall.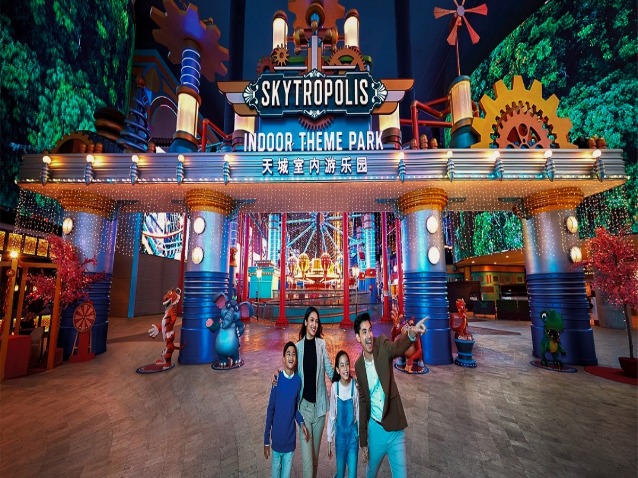 Sunway Lagoon – Sunway Lagoon is a theme park located on the outskirts of Kuala Lumpur. The park features water rides, amusement rides, a wildlife park, and a scream park.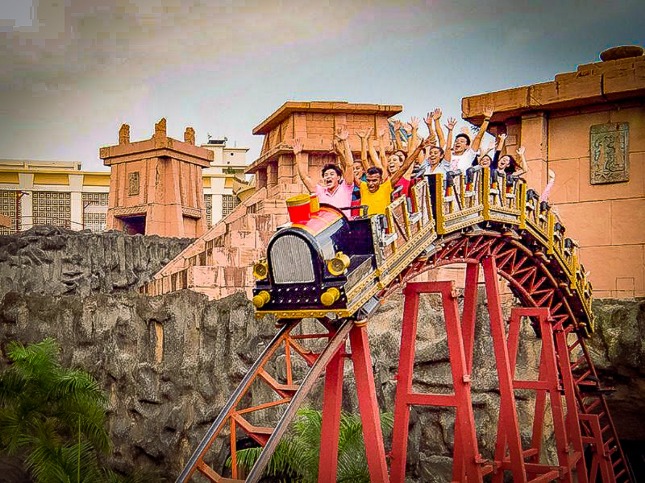 Kuala Selangor Fireflies – A tour to Kuala Selangor Fireflies is a popular attraction that involves a boat ride along the river to witness the beauty of thousands of fireflies lighting up the mangrove trees.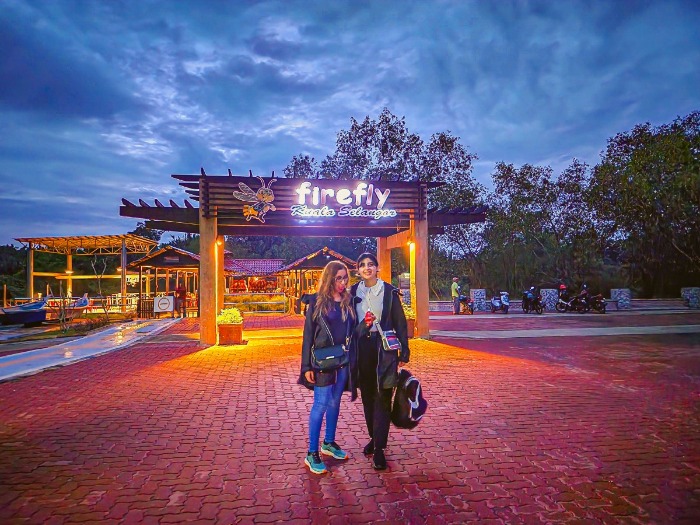 Cameron Highlands – Cameron Highlands is a beautiful hill station located about 3 hours away from Kuala Lumpur. The area is known for its tea plantations, strawberry farms, and cool weather.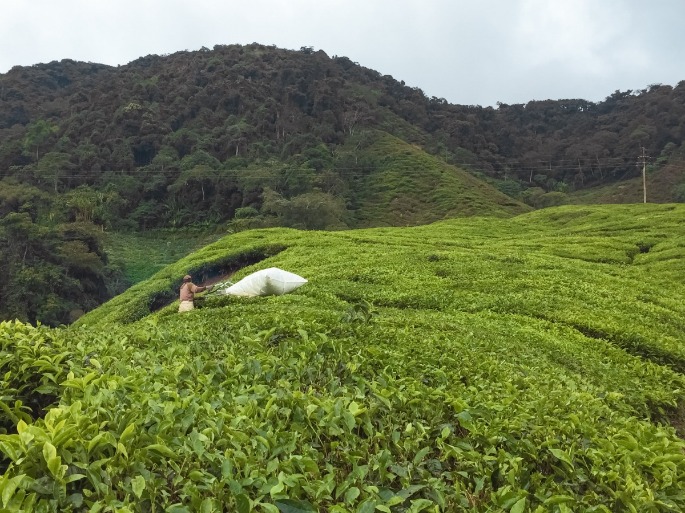 Malacca – Malacca is a historic city about 2 hours away from Kuala Lumpur. The city is known for its rich history, colonial architecture, and delicious food.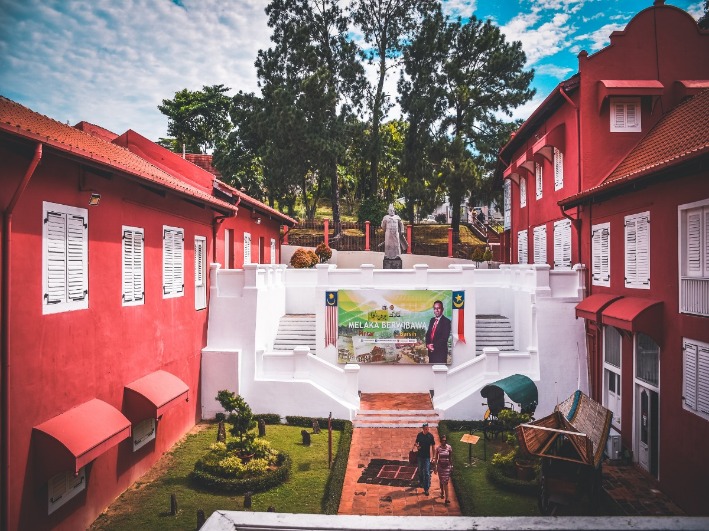 Elephant Sanctuary – The Kuala Gandah Elephant Sanctuary is a conservation center for rescued elephants. Visitors can observe and learn about the elephants while also participating in activities like feeding and bathing them.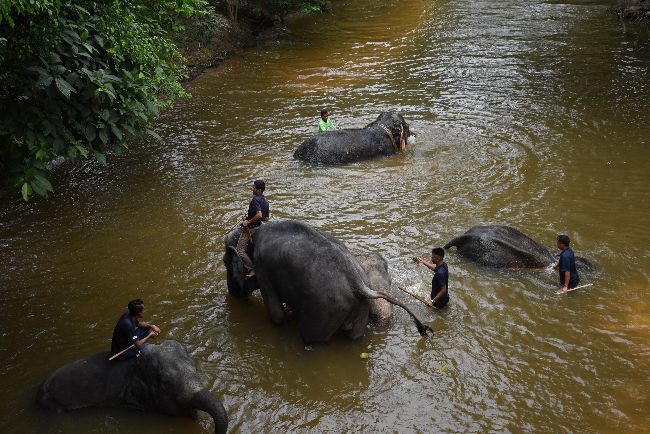 These are just a few of the many day trips and tours available from Kuala Lumpur. Depending on your interests, there are plenty of other options to explore. Have a look at my personal private day trips here.
Museums and Galleries:
Kuala Lumpur is home to several museums and galleries that showcase the city's history and culture. The National Museum is a great place to start, as it offers an insight into Malaysia's rich history and culture. The Islamic Arts Museum is another popular attraction, with an extensive collection of Islamic art from around the world. The National Art Gallery is a great place to see contemporary Malaysian art, and the Petronas Gallery showcases contemporary art and photography.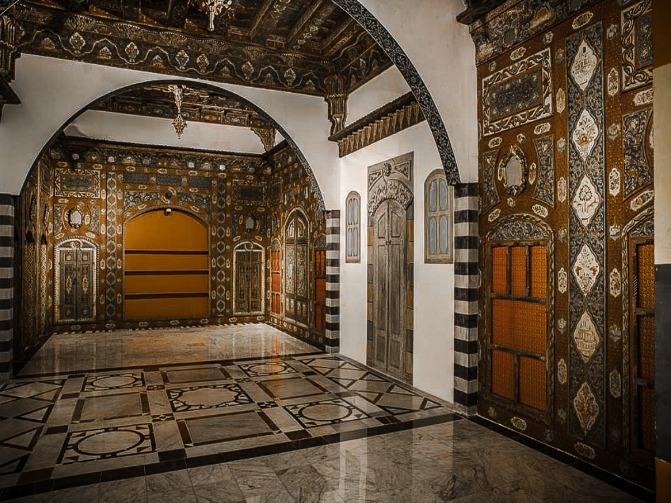 Attractions in the City:
Kuala Lumpur is full of attractions and actually if to list things down, there are a lot of 'Things to do in Kuala Lumpur" that are worth exploring. The Petronas Twin Towers are an iconic landmark that you can't miss. You can visit the observation deck on the 86th floor for panoramic views of the city. The Menara Kuala Lumpur is another tower that offers great views of the city. The Kuala Lumpur Bird Park is the world's largest free-flight walk-in aviary, and it's a great place to see a variety of bird species. If you're interested in shopping, you can check out the Bukit Bintang area, which is full of malls and shopping centers.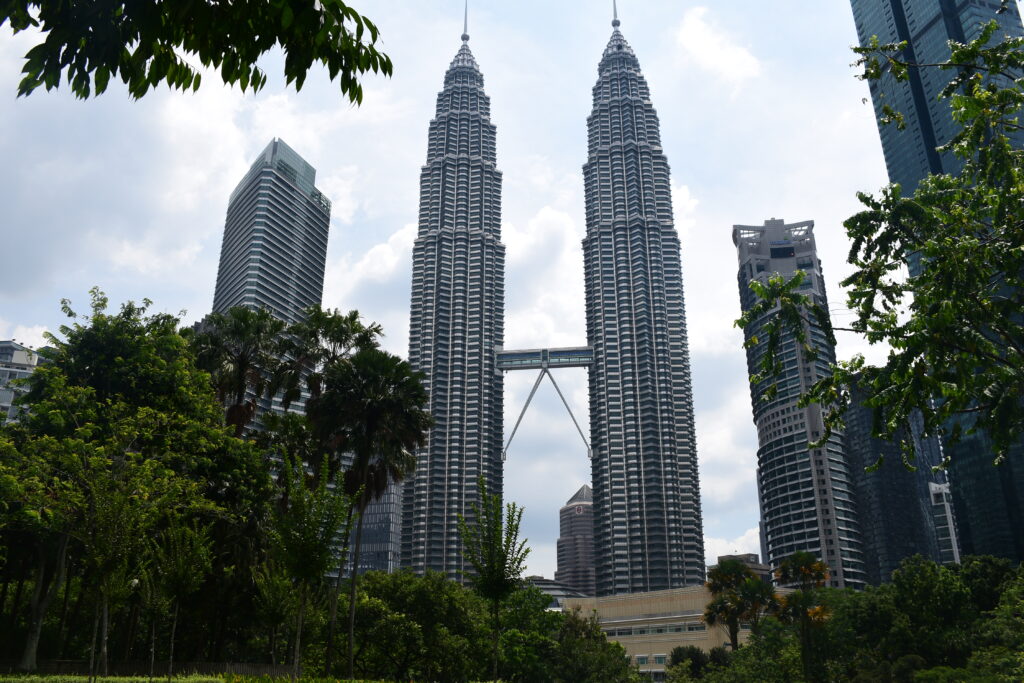 Local Cuisine:
Kuala Lumpur is a food lover's paradise, with a diverse range of local cuisine to try. Some of the must-try dishes include Nasi Lemak (coconut rice with various accompaniments), Satay (grilled meat skewers), Char Kuey Teow (fried flat rice noodles), and Roti Canai (flaky flatbread served with curry). You can try these dishes at local food stalls or in more upscale restaurants.
Gardens and Parks:
Kuala Lumpur has several green spaces that offer a respite from the city's hustle and bustle. The KLCC Park is a popular destination, with a jogging track, a children's playground, and a man-made lake. The Perdana Botanical Garden is a beautiful park with several themed gardens, including a butterfly and an orchid garden. The Taman Tasik Titiwangsa is another popular park, with a lake, jogging track, and playground.
Rooftop Dining
Kuala Lumpur is known for its rooftop dining experiences that offer stunning views of the city skyline while enjoying delicious food. Here are some of the best rooftop dining places in Kuala Lumpur:
Marini's on 57 – This restaurant is located on the 57th floor of Petronas Tower 3 and offers breathtaking views of the city. The restaurant serves Italian cuisine and has an extensive wine list.
Troika Sky Dining – This dining complex is located on the 23rd floor of The Troika and features four different restaurants with different cuisines. The restaurants include Fuego (Latin American), Cantaloupe (European), Strato (Italian), and Claret (wine bar).
SkyBar – This bar is located on the 33rd floor of Traders Hotel and offers stunning views of the Petronas Twin Towers. The bar serves cocktails, wine, and light bites.
Heli Lounge Bar – This bar is located on the 34th floor of Menara KH and features a helicopter pad that transforms into a rooftop bar at night. The bar serves drinks and light bites and offers 360-degree views of the city.
Vertigo – This bar is located on the 59th floor of Banyan Tree Kuala Lumpur and offers stunning views of the city. The bar serves cocktails and light bites.
Cielo KL – This bar is located on the 23rd floor of Vida Bukit Ceylon and offers 360-degree views of the city. The bar serves cocktails and light bites.
Outdoor Adventure activities
Kuala Lumpur also offers an impressive range of outdoor and adventure activities for adrenaline junkies and nature lovers alike. Whether you're a fan of hiking and trekking, rock climbing, water sports, or extreme sports, there's something for everyone in Kuala Lumpur. From the stunning vistas of Bukit Tabur and the adrenaline-pumping experience of bungee jumping at Sunway Lagoon to the peaceful beauty of Kuala Selangor Fireflies Tour and the excitement of wakeboarding at Putrajaya Lake, the city and its surrounding areas are a haven for outdoor enthusiasts.
1. White water rafting (Kuala Kubu Bharu)
White water rafting in Kuala Kubu and Gopeng is a thrilling and safe experience suitable for all ages and fitness levels. Navigating through Class I to III rapids, you'll enjoy breathtaking views of tropical forests, waterfalls, and rock formations. The highlight is the exhilarating rapids, offering a mix of drops, waves, and whirlpools. With knowledgeable guides pointing out local flora and fauna, this is a memorable way to experience the natural beauty of Malaysia and create lasting memories.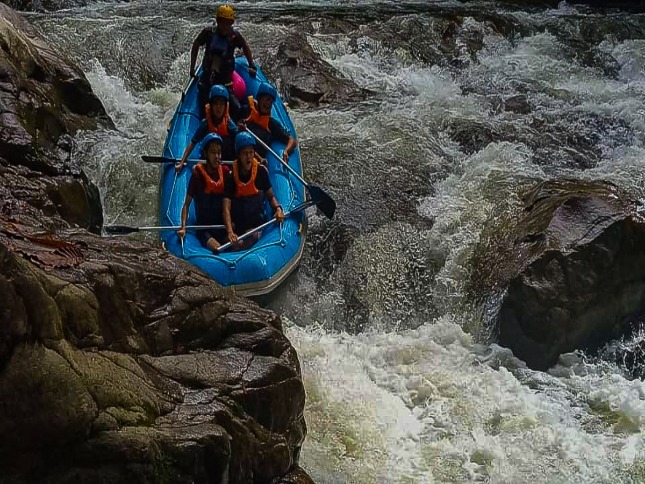 2. Rock Climbing (Batu Caves)
Rock climbing in Batu Caves is an exhilarating and challenging experience that offers stunning views of Kuala Lumpur. The limestone cliffs provide a challenging and rewarding climb for both beginner and experienced climbers. The routes range in difficulty, making it suitable for all levels. The climb to the top is well worth it, as you're rewarded with a breathtaking view of the city skyline. The professional guides provide all the necessary equipment and ensure your safety at all times. Overall, rock climbing in Batu Caves is a must-do activity for adventure seekers and nature lovers visiting Kuala Lumpur.
3. Skytrex Adventure (Hulu Langat)
A leisurely drive approximately an hour plus from Kuala Lumpur through scenic countryside Malay villages is Skytrex Adventure which can be considered the newest 'adventure' attraction.
4. Tandem Paragliding (Kuala Kubu Bharu)
Tandem paragliding in Kuala Kubu Bharu offers an exhilarating and unique way to experience the stunning natural beauty of Malaysia. Imagine soaring high above the lush tropical forests, with the cool breeze on your face and the stunning scenery stretching out before you. With an experienced guide, you'll take off from a scenic hillside and float effortlessly over valleys and ridges, all while enjoying an adrenaline-pumping rush that's sure to leave you feeling invigorated and alive. It's an adventure that's not to be missed, and the perfect way to experience the beauty of Kuala Kubu Bharu from a whole new perspective.
5. Skywalk @ Forest Research Institute (FRIM, Kepong)
The Forest Skywalk, situated at Kepong Botanic Gardens, is FRIM's second canopy walkway (KBG). The structure's highest point is 141 meters high. The structure was made from aluminum, reinforced with steel tubes, and held up by guy wires. The Forest Skywalk consists of 11 towers and 8 bridges ranging in height from 18 to 50 meters, with an overall length of 250 meters. You should walk 100 meters from the Forest Skywalk office along an easy trail. Travelers could really spend 30 to 40 minutes on the skywalk to complete the loop. The panoramic view from the top of the 50 m tower on the Forest Skywalk will captivate your attention.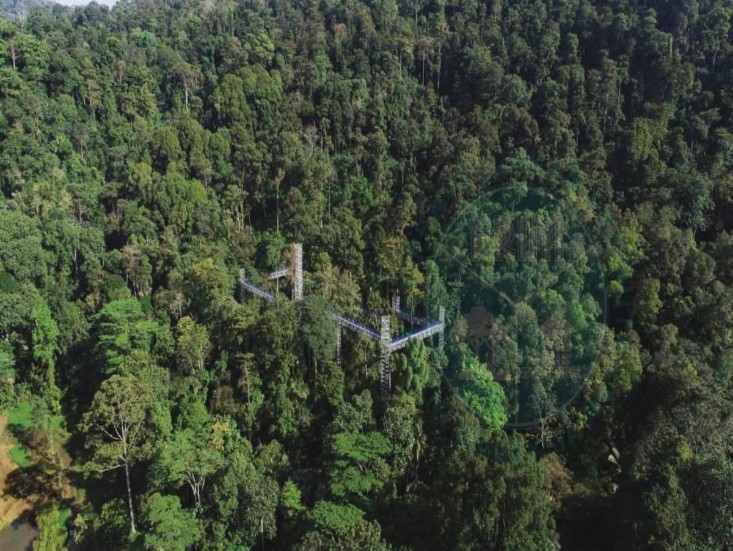 6. KL Forest Eco Park (KL Tower)
Formerly known as Bukit Nanas Forest Reserve, KL Forest Eco Park is nestled just next to KL Tower (Menara KL) and this small patch of forest is also one of the oldest forests in the city.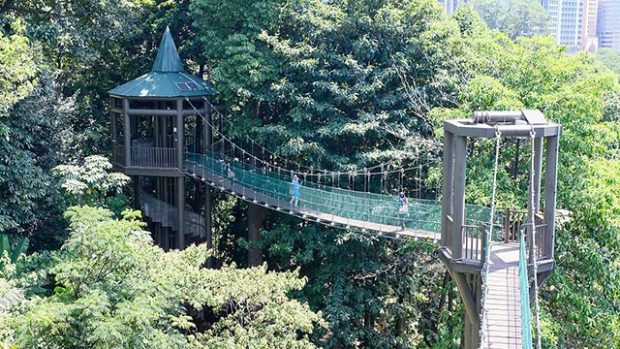 Kuala Lumpur Weather & What to Pack
Kuala Lumpur has a tropical climate, which means that it is consistently warm and humid throughout the year. It's important to pack lightweight, breathable clothing, as well as items to protect against the sun and rain, and insect repellent to protect against mosquitoes. By packing appropriately for the weather and climate, you can enjoy your trip to this vibrant and diverse city.
Due to the warm and humid weather, it's recommended to pack lightweight, breathable clothing made from natural fibers like cotton or linen. Shorts and t-shirts are appropriate for most situations, but it's also important to bring clothing that covers the arms and legs to protect against mosquitoes, particularly during the rainy season. It's also a good idea to bring an umbrella or rain jacket, as heavy rain is expected during the monsoon season.
In addition to clothing, there are a few other items that are useful to pack for a trip to Kuala Lumpur. Sunscreen and a hat to protect against the strong equatorial sun are important, as is insect repellent to protect against mosquitoes. It's also recommended to bring comfortable walking shoes, as there is a lot of walking involved when exploring the city.
Conclusion
As a local guide, I hope that this ultimate guide to Kuala Lumpur has given you a comprehensive overview of what to expect when you visit this vibrant city. From its delicious cuisine to its fascinating history and stunning landmarks, Kuala Lumpur truly has something for everyone.
To make the most of your trip, be sure to plan your itinerary ahead of time and consider the best time to visit based on your preferences. Whether you're a culture buff, foodie, or nature lover, there are plenty of activities and attractions to suit your interests.
But no matter what you do, don't forget to take some time to soak up the local atmosphere and interact with the friendly locals. Their warm hospitality and eagerness to share their culture and traditions are what make Kuala Lumpur truly unique and unforgettable.