visiting Kuala Lumpur
The capital of Malaysia, Kuala Lumpur is a vibrant and diverse city that offers a unique blend of cultural heritage, modern infrastructure, and delicious cuisine. As a traveler, there are several things that you need to know before you visit Kuala Lumpur to make the most out of your trip. This guide aims to provide a comprehensive overview of the top things to know before your visit, from the city's rich history to its top tourist attractions, cuisine, and cultural practices. With this guide in hand, you'll be able to navigate the city with confidence and experience all that Kuala Lumpur has to offer. So, get ready to explore the best of Kuala Lumpur and immerse yourself in this fascinating city's sights, sounds, and flavors.
history of Kuala Lumpur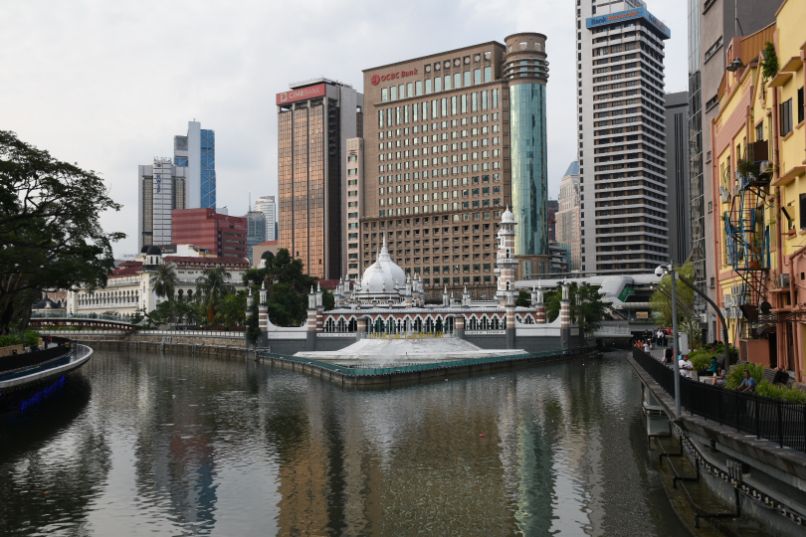 Kuala Lumpur often referred to as KL, is the capital city of Malaysia.. the area where KL is located was originally a small tin-mining settlement founded in the mid-19th century by Chinese prospectors. The name Kuala Lumpur translates to "muddy confluence," reflecting the city's location at the confluence of the Klang and Gombak Rivers.
In 1880, Kuala Lumpur became the capital of Selangor, one of the Federated Malay States. The city's population grew rapidly in the early 20th century, primarily due to the success of the tin industry. During this time, many colonial buildings were constructed, including the iconic Sultan Abdul Samad Building, which served as the administrative center of the British colonial government.
In 1957, Malaysia gained independence from Britain, and Kuala Lumpur became the capital of the newly formed Federation of Malaya. The city continued to grow and develop in the following decades, with the construction of modern skyscrapers, including the Petronas Twin Towers, which became the tallest buildings in the world at the time of their completion in 1998.
Today, Kuala Lumpur is a bustling and cosmopolitan city, known for its diverse population, rich cultural heritage, and modern infrastructure.
Where Is Kuala Lumpur Situated?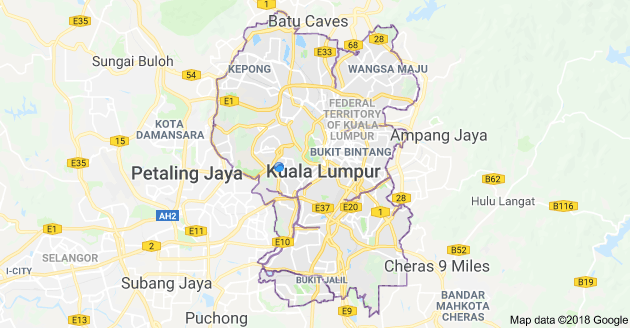 Kuala Lumpur is situated in the southwestern part of the Malay Peninsula, in the central region of Peninsular Malaysia. It is located in the state of Selangor, which surrounds the federal territory of Kuala Lumpur. The city is positioned at the confluence of the Klang and Gombak rivers, and it spans an area of approximately 243 square kilometers (94 square miles). Kuala Lumpur is located about 350 kilometers (217 miles) northwest of Singapore and approximately 45 kilometers (28 miles) east of the coastal city of Port Klang.
The Reason Why To Visit Kuala Lumpur
Kuala Lumpur is a city that offers visitors a wide range of experiences, from cultural and historical attractions to modern shopping and dining options. Here are some of the top reasons to visit Kuala Lumpur:
Population Diversity: Kuala Lumpur's population is almost 2 million people, and greater Kuala Lumpur is almost 8 million people. The three largest groups live in the city: Malay (44.9%), Chinese (43.2%), and Indian (10.3%) while other ethnic is about 1.6%.

Rich cultural heritage: Kuala Lumpur is a melting pot of cultures, with influences from Malay, Chinese, and Indian traditions. Visitors can explore the city's cultural heritage through its many museums, temples, and historic landmarks.
Delicious cuisine: Kuala Lumpur is known for its diverse and delicious cuisine, with options ranging from street food to high-end dining. Visitors can sample local specialties such as nasi lemak, roti canai, and satay.
Modern shopping: Kuala Lumpur is a shopper's paradise, with modern shopping centers such as Suria KLCC and Pavilion Kuala Lumpur offering a wide range of international and local brands.
Iconic landmarks: The city boasts several iconic landmarks, such as the Petronas Twin Towers, the Kuala Lumpur Tower, and the Batu Caves, which are must-see attractions for visitors
Natural beauty: Despite being a bustling city, Kuala Lumpur also has several green spaces, including the Lake Gardens and the Bukit Nanas Forest Reserve, offering visitors a chance to escape the urban environment and enjoy nature.
Overall, Kuala Lumpur offers visitors a unique blend of cultural heritage, modern amenities, and natural beauty, making it a fascinating and exciting destination to visit.
Kuala Lumpur 10 Must-See Attractions
Petronas Twin Towers: These iconic towers are the tallest twin towers in the world, standing at 452 meters tall. Visitors can take a tour of the towers and enjoy a breathtaking view of the city from the observation deck

Batu Caves: A popular Hindu shrine, Batu Caves is a limestone hill featuring a series of caves and cave temples. Visitors can climb up the 272 steps to the main cave, which houses a statue of the Hindu deity Lord Murugan.

Merdeka Square: Also known as Independence Square, this is the historic heart of Kuala Lumpur. It is surrounded by colonial-era buildings and landmarks, including the Sultan Abdul Samad Building and the Royal Selangor Club.

Kuala Lumpur Bird Park: This is one of the largest covered bird parks in the world, with over 3,000 birds representing more than 200 species. Visitors can walk through the park's various zones and enjoy close encounters with the birds.

Central Market: This indoor market is a great place to shop for souvenirs and local handicrafts. Visitors can browse through stalls selling everything from batik textiles to traditional Malay kites.

KL Tower: Also known as Menara Kuala Lumpur, this communications tower offers a panoramic view of the city from its observation deck. Visitors can also dine in the tower's revolving restaurant.

National Mosque of Malaysia: This is the largest mosque in Malaysia and can accommodate up to 15,000 worshippers. Non-Muslim visitors are welcome to take a tour of the mosque and learn about Islamic architecture and culture.

Thean Hou Temple: This is one of the largest and most ornate Chinese temples in Southeast Asia. It is dedicated to the goddess Tian Hou and features traditional Chinese architecture and artwork.

Jalan Alor: This street is known for its vibrant night market, which offers a wide range of street food and outdoor dining options. Visitors can sample local dishes like satay, laksa, and nasi lemak while enjoying the lively atmosphere.
Where To Stay In Kuala Lumpur: A Guide To The City's Neighborhoods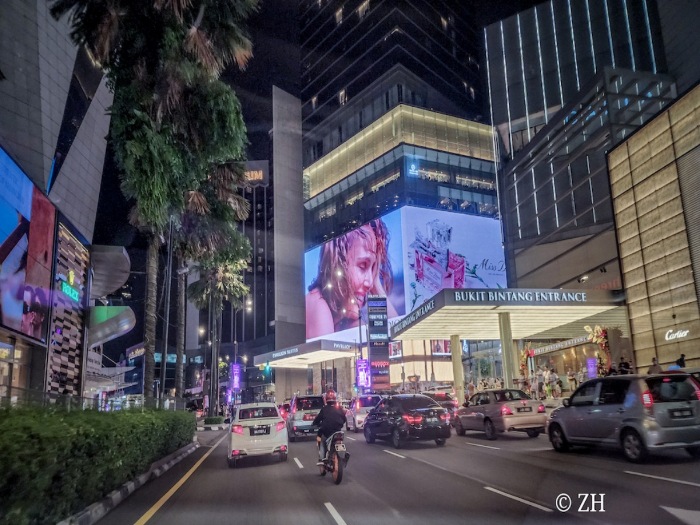 Kuala Lumpur is a vibrant city that offers a variety of accommodation options to suit all preferences and budgets. From luxurious hotels to budget-friendly hostels, the city has it all. However, with so many neighborhoods to choose from, it can be overwhelming for travelers to decide where to stay.
Here is a guide to some of the most popular neighborhoods in Kuala Lumpur:
When choosing where to stay in Kuala Lumpur, consider your budget, preferred neighborhood, and proximity to the attractions you want to visit. No matter where you choose to stay, you'll be sure to have an unforgettable experience in this vibrant and diverse city.
Getting Around In Kuala Lumpur
Mass Rapid Transit (MRT): This is a modern train system that covers much of the city and offers a fast and reliable way to get around Kuala Lumpur.

Light Rail Transit (LRT): This is another train system that is more extensive than the MRT and covers areas that are not accessible by the MRT.

Bus: Kuala Lumpur has a network of buses that is quite extensive and offers an affordable way to get around the city.

Monorail: The Kuala Lumpur Monorail is a short train line that serves some of the major tourist areas in the city.

Taxi: Taxis are widely available in Kuala Lumpur, and they are a convenient option for getting around the city, although they can be more expensive than other transportation options.

Ride-hailing services: Services like Grab and MyCar are available in Kuala Lumpur and offer an alternative to traditional taxis.

Walking: Walking is a great way to explore the city, especially if you want to take your time and see the sights at your own pace.
Is Kuala Lumpur Safe For Tourists? Tips For Staying Secure
Kuala Lumpur is a bustling city with a diverse culture, making it a popular destination for tourists from all over the world. While it is generally safe for travelers, it's important to take precautions to ensure your safety during your stay. Here are some tips for staying secure in Kuala Lumpur.
Be aware of your surroundings: Like any big city, Kuala Lumpur has its fair share of pickpockets and scammers. Be aware of your surroundings and keep an eye on your belongings. It's also important to be cautious when accepting help or directions from strangers.

Use reputable transportation: Avoid unlicensed taxis or drivers, especially at night. Stick to reputable taxi companies, ride-sharing services, or public transportation options like the train or bus.

Keep your valuables secure: Leave your expensive jewelry and valuables at home, and keep important documents like your passport and credit cards in a secure location. Consider carrying a money belt or a small bag that can be worn close to your body.

Stay in well-lit areas: If you're out at night, stick to well-lit areas and avoid alleys or quiet streets. It's also important to be cautious of your surroundings and to trust your instincts if you feel uncomfortable.

Research your accommodations: When booking your accommodations, do your research to find a reputable and secure hotel or guesthouse. Look for places with good reviews, security features like cameras or security guards, and a safe in your room for storing valuables.

Be prepared for emergencies: Have a plan in place in case of an emergency, including the location of the nearest hospital, emergency services number, and contact information for your embassy.
Kuala Lumpur Weather & Climates
Kuala Lumpur is a vibrant city with a tropical climate, which means that it is generally warm and humid throughout the year. As a visitor, it's important to understand the weather patterns in Kuala Lumpur so that you can pack appropriately for your trip. Here's what you need to know about the climate and weather in Kuala Lumpur.
Climate Overview:
Kuala Lumpur has a tropical rainforest climate, which means that it is hot and humid throughout the year. The city experiences two monsoon seasons, one from October to March, and another from April to September. During these periods, heavy rainfall is common, and the humidity can be particularly intense. The city also experiences occasional haze from forest fires in neighboring countries.
Temperature:
Temperatures in Kuala Lumpur are consistently high, with an average daily temperature of around 32°C (90°F) throughout the year. However, the city's location near the equator means that there is little variation in temperature from month to month.
What to Pack:
Due to the warm and humid weather, it's recommended to pack lightweight, breathable clothing made from natural fibers like cotton or linen. Shorts and t-shirts are appropriate for most situations, but it's also important to bring clothing that covers the arms and legs to protect against mosquitoes, particularly during the rainy season. It's also a good idea to bring an umbrella or rain jacket, as heavy rain is common during the monsoon season.
In addition to clothing, there are a few other items that are useful to pack for a trip to Kuala Lumpur. Sunscreen and a hat to protect against the strong equatorial sun are important, as is insect repellent to protect against mosquitoes. It's also recommended to bring comfortable walking shoes, as there is a lot of walking involved when exploring the city.
Kuala Lumpur has a tropical climate, which means that it is consistently warm and humid throughout the year. It's important to pack lightweight, breathable clothing, as well as items to protect against the sun and rain, and insect repellent to protect against mosquitoes. By packing appropriately for the weather and climate, you can enjoy your trip to this vibrant and diverse city.
Staying Connected: Internet Access In Kuala Lumpur
Staying connected is important for travelers in order to stay in touch with family and friends, access information about the local area, and post updates on social media. Here are some key details about internet access in Kuala Lumpur:
Wi-Fi: Most hotels, restaurants, cafes, and shopping centers in Kuala Lumpur offer free Wi-Fi access. Some may require a password or have time limits, so it's always a good idea to check before using.

SIM Cards: Purchasing a local SIM card is a popular option for travelers who need to stay connected on the go. There are several providers to choose from, including Maxis, Digi, and Celcom, and SIM cards can be purchased at the airport or at mobile phone stores throughout the city.

Mobile Data: With a local SIM card, travelers can access mobile data and stay connected even when outside of Wi-Fi zones. Packages and rates vary by provider, so be sure to compare options before making a purchase.

Internet Cafes: Internet cafes are still available in Kuala Lumpur, but they are not as common as they once were. They can be found in some shopping centers and tourist areas and may offer hourly rates or package deals.

Public Wi-Fi: Public Wi-Fi is available in some areas of Kuala Lumpur, such as parks and public transportation hubs. However, it's important to be cautious when using public Wi-Fi as it may not be secure and can put personal information at risk.
Cultural Do's & Dont's
Do's
Greet people with a smile and a handshake. Malaysians are known for being friendly and welcoming, and a smile can go a long way in making a good first impression.
Dress appropriately. Malaysia is a predominantly Muslim country, and conservative dress is expected in public places. It is recommended to dress modestly and cover shoulders, chest, and legs, especially when visiting religious places such as mosques and temples.
Remove shoes before entering a home or place of worship. It is customary to remove shoes (and sox) before entering homes or religious sites as a sign of respect.
Try the local cuisine. Malaysian food is a delicious blend of flavors and cultural influences. Embrace the local food scene and try out traditional dishes such as nasi lemak, laksa, and satay.
Respect religious customs. Kuala Lumpur is home to a diverse range of religions, including Islam, Buddhism, Hinduism, and Christianity. Be respectful of local customs and traditions when visiting religious sites and participating in religious events
Don'ts
Public displays of affection. Public displays of affection are not culturally acceptable in Malaysia. It is best to refrain from kissing or hugging in public.
Disrespect religious customs. It is important to respect religious customs and practices in Malaysia and avoid behaviors that may be considered disrespectful, such as taking photographs of religious ceremonies or wearing inappropriate clothing to religious sites.
Use your left hand for eating. Malaysians traditionally use their right hand for eating and consider the left hand to be unclean. It is best to follow this custom to avoid offending your hosts.
Touch people's heads. In Malaysian culture, the head is considered the most sacred part of the body. Touching someone's head without permission is considered disrespectful. Remember to avoid putting your legs on the front car/bus driver headrest as that is a BIG No! here.
Always respect elderly people.
Conclusion
As a local guide, I hope that this ultimate guide to Kuala Lumpur has given you a comprehensive overview of what to expect when you visit this vibrant city. From its delicious cuisine to its fascinating history and stunning landmarks, Kuala Lumpur truly has something for everyone.
To make the most of your trip, be sure to plan your itinerary ahead of time and consider the best time to visit based on your preferences. Whether you're a culture buff, foodie, or nature lover, there are plenty of activities and attractions to suit your interests.
But no matter what you do, don't forget to take some time to soak up the local atmosphere and interact with the friendly locals. Their warm hospitality and eagerness to share their culture and traditions are what make Kuala Lumpur truly unique and unforgettable.
I hope this guide has inspired you to explore and discover all that Kuala Lumpur has to offer. Safe travels and enjoy your trip to this amazing city!