Day Trips from Kuala Lumpur
Curated Private Day Trips
and Excursions
Overview
Convenience: These tours offer a hassle-free way to explore nearby attractions without having to worry about transportation or logistics. Tour operators take care of all the details, from transportation to admission fees, so travelers can focus on enjoying their experience.
Expert guidance: Professional guides offer insights into the history, culture, and natural features of the destinations, making the experience more enriching and educational.
Cost-effectiveness: Booking a tour can be more cost-effective than arranging transportation and admission tickets separately, especially for smaller groups or solo travelers.
Safety: Traveling with a reputable tour operator ensures that safety protocols are in place and that travelers are not at risk of getting lost or stranded.
Time-saving: Day trips and tours are designed to cover multiple attractions within a limited time frame, allowing travelers to see more and make the most of their visit.
Overall, day trips and tours via Kuala Lumpur offer an efficient and enjoyable way to explore the many attractions and destinations that Malaysia has to offer.
Summary
When planning a Day Trip from Kuala Lumpur, it's important to make the most of your limited time. Here are some tips to ensure a successful and stress-free experience:
Check the weather, public holidays, and long weekends: These factors can have a significant impact on your tour experience. To avoid disappointment, it's crucial to communicate with a local operator before booking any activities.

Don't rely on e-hailing services: Using e-hailing services can be risky and unreliable, particularly in remote areas. To avoid being stranded without any transportation, it's best to book a tour with a reputable operator who can provide reliable transportation.

Be punctual: Many activities listed require an early morning start, so it's important to be on time to avoid missing out on any part of your tour. Being punctual ensures that you have enough time to explore each attraction and make the most of your day trip.
By following these tips, you can have a memorable and enjoyable day trip from Kuala Lumpur without any unnecessary stress or setbacks. So plan ahead, communicate with the locals, and book with a reputable operator to make the most of your limited time in this vibrant city.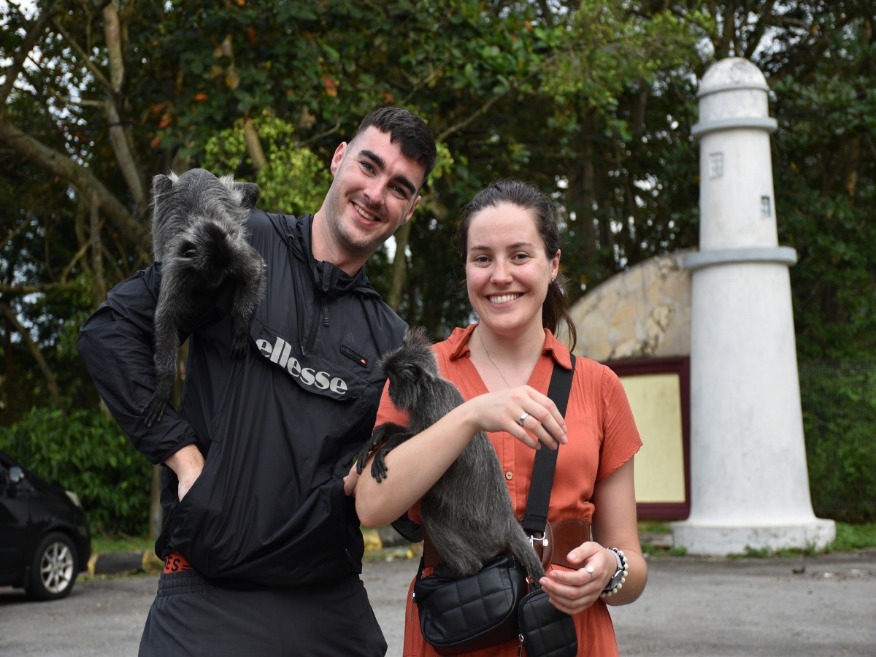 Maximize Your Travel Experiences
Malaysia is a treasure trove of cultural and natural attractions that captivate tourists from all over the world. From the colorful heritage of its people to the stunning landscapes of its national parks, Malaysia offers something for everyone. However, due to its vast array of offerings, tourists may not always have the time to fully explore everything the country has to offer, especially if they are on a multi-country itinerary. This is where day trips from KL come in as an excellent option to supplement their travel plans.
By taking a day trip from KL, visitors can maximize their time and experience the best of Malaysia's attractions. These tours offer a convenient and hassle-free way to explore nearby destinations and attractions, allowing tourists to fully immerse themselves in the local culture and experience the beauty of Malaysia's natural wonders. Plus, with professional guides and well-planned itineraries, tourists can rest assured that they will not miss out on any must-see sights or experiences.
Whether visitors want to explore the vibrant cities, relax on pristine beaches, trek through lush jungles, or delve into the country's rich history, there is a day trip from KL that will suit their interests. By taking advantage of these tours, travelers can gain a deeper appreciation of Malaysia's unique culture and diverse offerings, making their visit to this incredible country all the more memorable.
5 Factors to ensure you will
experience a great tour
Reputable Operator
Choose a reputable tour operator: The quality of the tour operator can make or break the tour experience. Look for reviews and recommendations to choose a reputable and reliable tour operator that prioritizes safety, comfort, and customer satisfaction.
Plan Ahead
Plan ahead: Careful planning is essential to ensure that the tour aligns with your interests, schedule, and budget. Consider factors such as duration, itinerary, activities, and accommodation to maximize your tour experience.
Be Flexible
Unexpected events can occur during tours, such as changes in weather, traffic, or availability of attractions. To avoid frustration, be flexible and adapt to changes in the itinerary or schedule as needed.
Engage with locals
A great tour experience is not just about the sights and activities, but also the people you meet along the way. Engage with locals and fellow travelers to learn more about the culture, history, and lifestyle of the destinations you visit.
Stay Positive
Enjoy the moment. Tours can be tiring and stressful at times, but it's important to stay positive and enjoy the moment. Take time to appreciate the beauty and uniqueness of the attractions, try local foods, and capture memories through photos or journals. With a positive attitude and an open mind, travelers can have a truly great tour experience.

best day trips/tours via Kuala Lumpur
Having conducted overland transfers and private tours in Malaysia, I have carefully selected the attractions below based on their popularity and uniqueness.
I carefully curate the list of attractions based on several factors to ensure an enjoyable and productive tour experience. These factors include year-round availability, the ability to accommodate any number of visitors, it doesn't require travelers for overnight stays, essential tourist facilities such as restrooms, food options, proper road access, and a maximum driving time of three to four hours.
To provide value for money, I also aim to combine multiple attractions on a day trip from Kuala Lumpur whenever possible. This allows me and YOU to en route to another point of interest either on the way back or during travel to the primary activities.
As a result of our thorough selection process, I can assure YOU that this list of attractions includes some of the 'Best Day Trip' options from Kuala Lumpur,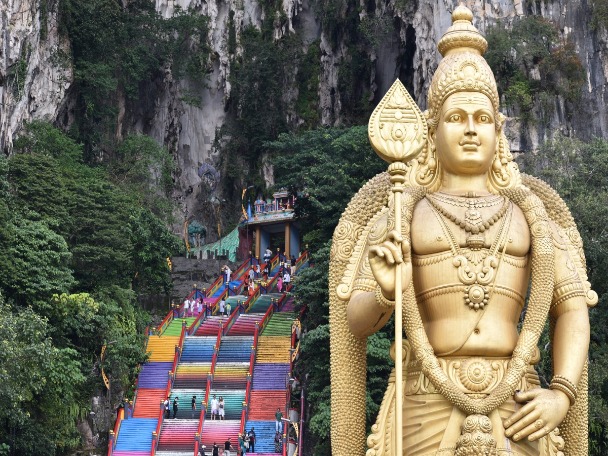 PRO
Approximately 30 minutes drive from the city
Vibrant colored temples
Location can be considered strategic for travelers to combine with other tours such as Kuala Selangor Fireflies and Elephant Sanctuary
CONS
Wild monkeys- curious, investigating, stealing, or digging out trashes (and some irresponsible humans too) are around, therefore slight trash of cans and plastic bottles can be seen.
Batu Caves
Batu Caves, located just 30 minutes outside of Kuala Lumpur, is a must-visit destination for foreign tourists traveling to Malaysia. As home to the most significant Hindu temples in the country, it is a cultural and religious landmark that should not be missed. Visitors of all ages will appreciate the stunning sights, including the tallest Lord Murugan statue.
Not only is Batu Caves a favorite stop for those exploring Kuala Lumpur, but it is also a convenient and popular option for airline passengers with a layover of at least 4 hours. With a typical tour time of around 2 hours, including transportation from the city, visitors can easily fit this attraction into their itinerary.
Overall, Batu Caves is a top destination that offers a unique and unforgettable experience, and we highly recommend it to anyone visiting Kuala Lumpur.
Kuala Selangor
Kuala Selangor, located just 70km away from Kuala Lumpur, is an excellent choice for a day trip due to its proximity and diverse range of activities that cater to various types of tourists. Whether you're traveling with your family or partner, there's something for everyone in Kuala Selangor. Therefore, if you're planning a trip to Kuala Lumpur, we highly recommend adding Kuala Selangor to your itinerary.
There are several top-rated activities to enjoy in Kuala Selangor, such as watching the mesmerizing fireflies, feeding the adorable silver leaf monkeys, and savoring a delightful dinner on the Selangor riverbank. If you want to maximize your time, combining this tour with a visit to Batu Caves is a must-do.
Overall, this tour lasts approximately six hours, providing ample time to explore the attractions of Kuala Selangor while still returning to Kuala Lumpur in a timely manner.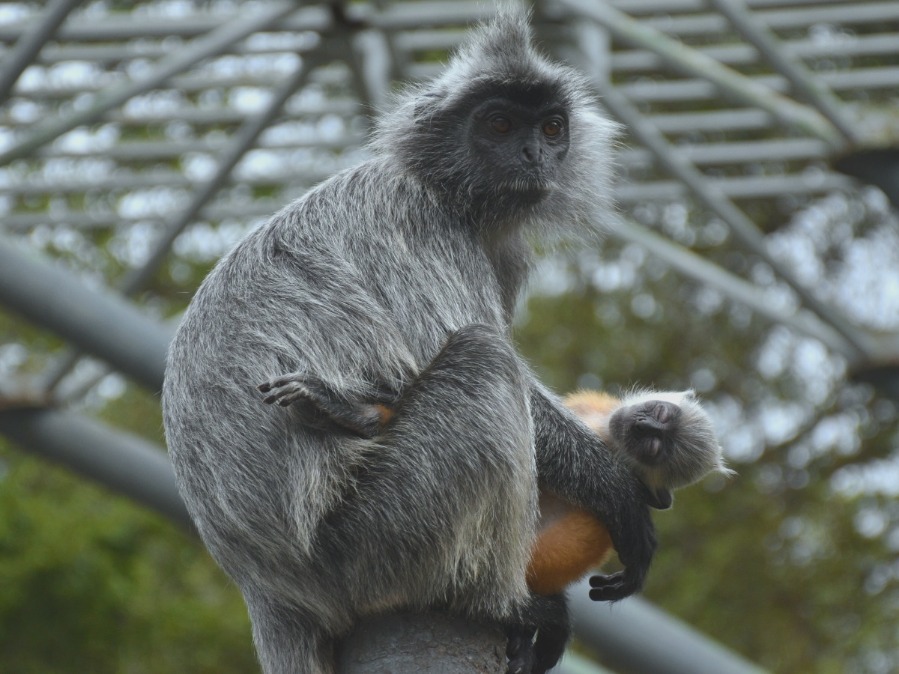 PRO
Best place to watch Fireflies in Asia
Approximately 1 1/5 hours drive from the city
Suitable for all ages
Scenic countryside drive and a chance to see unique silvered-leaf monkeys too
CONS
Uncontrollable weather conditions
Not a wheel-chair friendly
Kuala Lumpur Private Tours
/for flight layovers and cruise passengers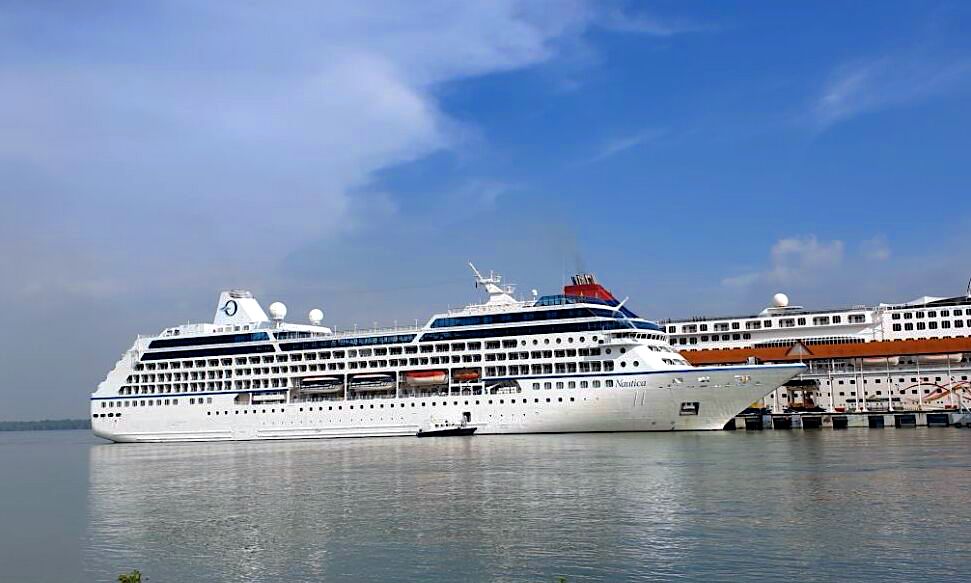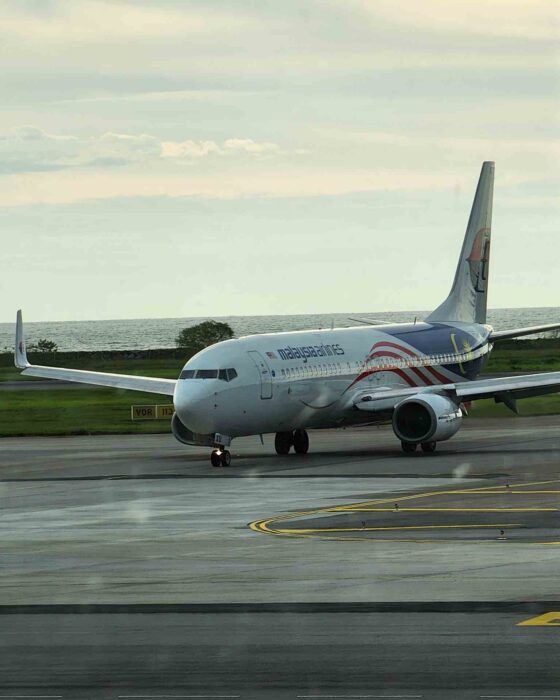 Melaka- Historical City
Melaka, located about 150 kilometers from Kuala Lumpur, is a favored spot for a day trip from the capital. Founded in 1400 by Paresware, Melaka gained prominence as a hub for the trade of herbs and spices, becoming Malaysia's first international city. Unlike any other state in the country, Melaka was colonized for over five centuries by the Portuguese, Dutch, British, and Japanese. This makes it an excellent place to explore Malaysia's modern history and the origins of the Malay kingdom. The journey by car from Kuala Lumpur to Melaka takes about 1.5 hours, and it is recommended to hire a knowledgeable tour guide with a well-planned itinerary for an 8-9 hour day trip.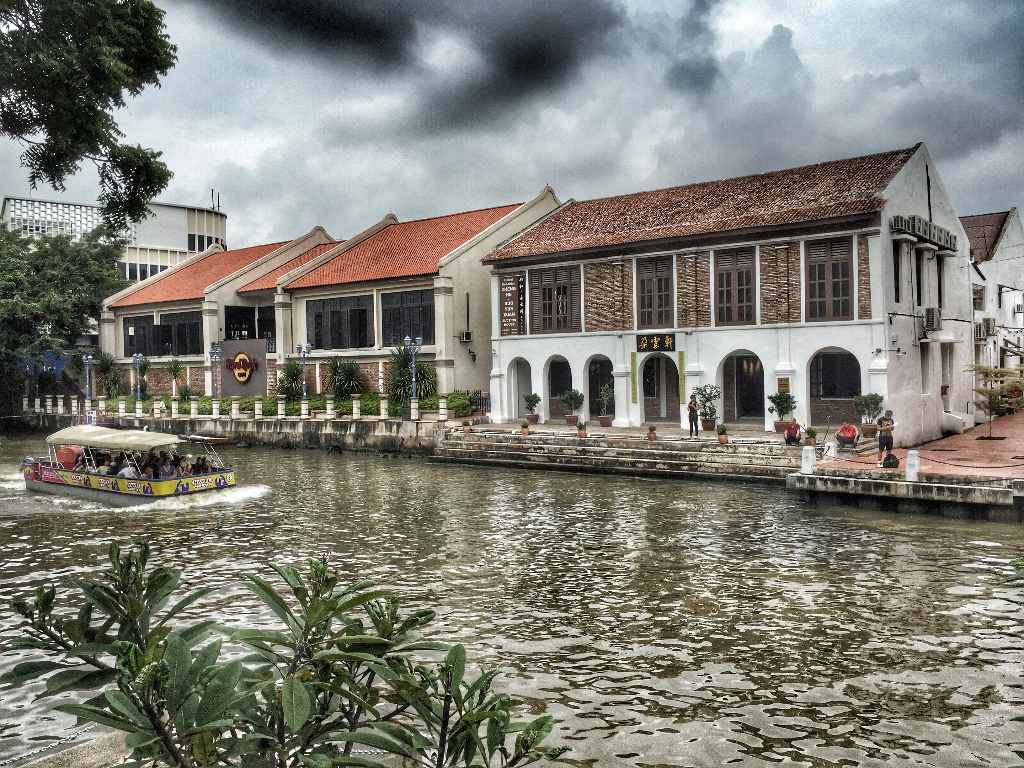 PRO
Relaxing Melaka River Cruise for travelers to oversee Melaka City from a different perspective
Portuguese ruins, Dutch & British buildings around city being well preserved
Cultural diversity
Variety of cuisine to try
CONS
Require travelers to walk a lot
Not a wheel-chair friendly
For travelers to understand the long history of Melaka require a knowledgeable guide.
Cameron Highlands
Cameron Highlands, a renowned hill station in Malaysia, is famed for its refreshing climate, picturesque views, and tea plantations. Both tourists and locals alike flock to this destination to indulge in various activities such as hiking, nature walks, tea plantation tours, and strawberry picking. The area's elevated altitude and cool weather also make it an ideal location for producing high-quality vegetables and fruits.
Moreover, Cameron Highlands boasts several cultural landmarks, including temples and museums, that offer a window into the local culture and history. Whether you're a nature enthusiast, blogger, honeymooner, or photographer, a day trip from Kuala Lumpur to Cameron Highlands is perfect for you. Seize this incredible opportunity to explore the beauty and culture of Cameron Highlands!

The whole total experience is approximately 12- 14 hours of Day Trip.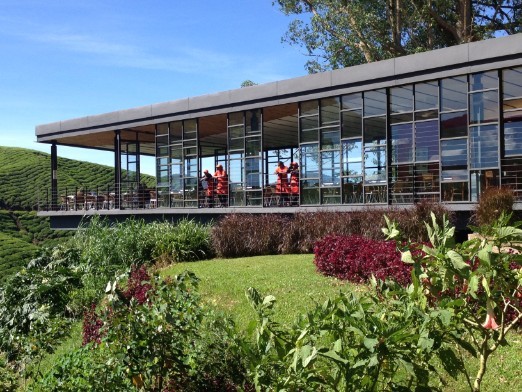 PRO
The amazing lush green view of the tea plantation
Moderate weather
Scenic countryside drive and a chance to meet the 'Orang Asli'
CONS
Really long drive- not very right for children
Horrible traffic conditions on weekends & public holidays
Not wheel-chair friendly
Taman Negara Pahang
Taman Negara Pahang, located approximately 260 km from Kuala Lumpur, maybe the longest day trip from the city, taking around 3 hours to reach, but the journey is worth it. The vast national park in Malaysia is renowned for its dense rainforests, diverse wildlife, and scenic hiking trails, making it a popular destination for nature lovers, adventure seekers, and eco-tourists.
Visitors to Taman Negara can engage in a variety of activities, including jungle trekking, river cruises, bird watching, and canopy walks, all while being surrounded by the beauty of the park. The park is also a natural habitat for endangered species such as tigers, elephants, and rhinoceroses, making it an ideal spot for wildlife enthusiasts. A trip to Taman Negara is an exceptional and unforgettable experience for those who want to explore the natural beauty of Malaysia.
The duration of this trip is about 12 hours including the driving journey.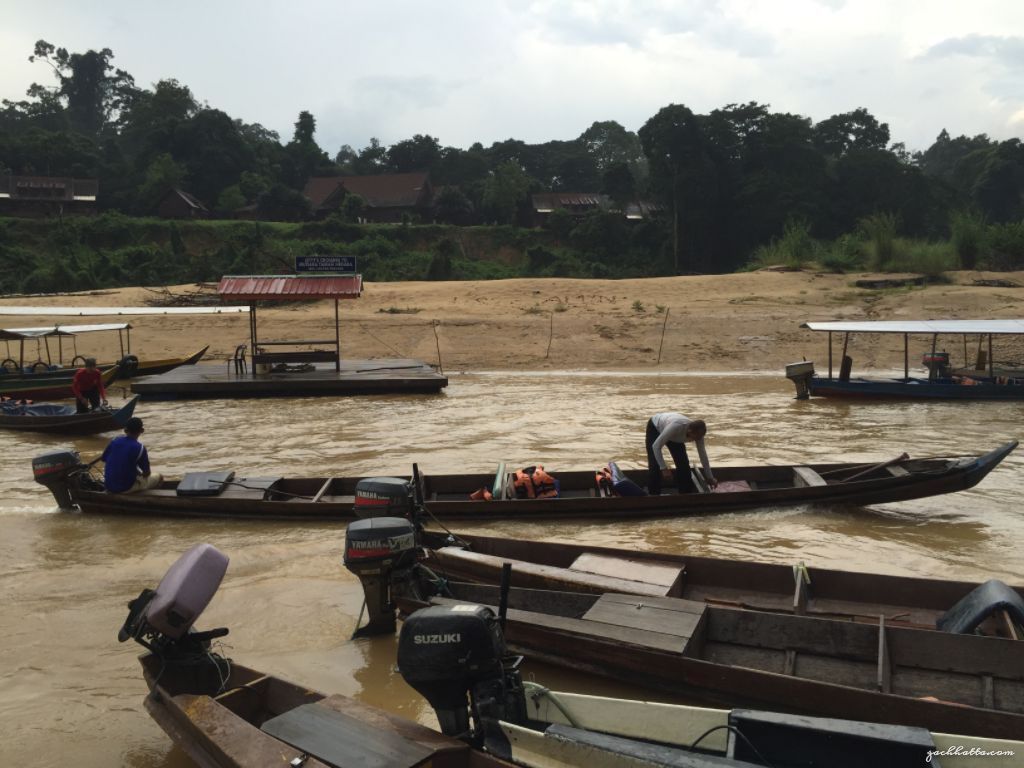 PRO
An opportunity to explore Malaysia's primary rainforest
Learn from the native who lives in the jungle
Rich bio-diversity
Option to extend the trip to Cameron Highlands, etc
CONS
Weather-prone activities
Not a wheel-chair friendly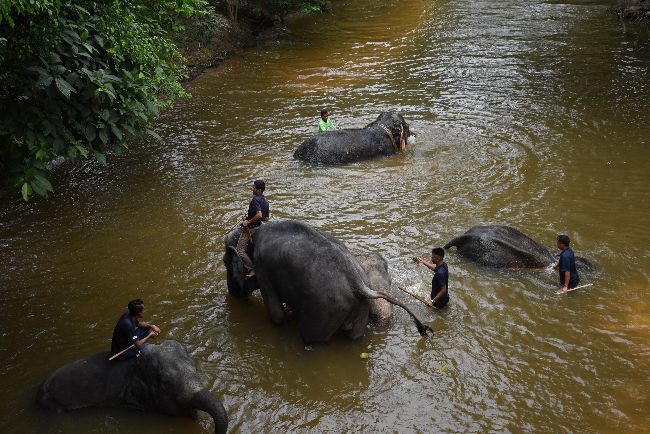 PRO
Best place to watch Fireflies in Asia
Approximately 1 1/5 hours drive from the city
Suitable for all ages
Scenic countryside drive and a chance to see unique silvered-leaf monkeys too
CONS
Uncontrollable weather conditions
Not a wheel-chair friendly
Elephant Conservation Center, Kuala Gandah
Elephant Sanctuary (Elephant Conservation Center) in Kuala Gandah, Pahang, is an exceptional destination for wildlife enthusiasts and animal lovers who are passionate about learning more about these majestic creatures and their conservation. Since 1974, the sanctuary is dedicated to rescuing and rehabilitating elephants, making it an ideal location to get up close and personal with the largest land mammals.
Visitors to the sanctuary can engage in a few activities, arrange by the center. This could be including feeding, bathing, and a walk of educational tour. This provides an opportunity to learn about the sanctuary's conservation efforts and the challenges that elephants face in their natural habitat. With its combination of educational and adventurous activities, the Kuala Gandah Elephant Sanctuary is one of the finest day trips to undertake from Kuala Lumpur.

Total Duration: 8 hours
Putrajaya- Administration City
Putrajaya, the federal administrative capital of Malaysia, is a stunning city located approximately 25 kilometers south of Kuala Lumpur. Under Selangor's territory, Putrajaya was initially developed in the late 1990s to relocate the federal government office from Kuala Lumpur and reduce the city's congestion and overcrowding. It was declared a Federal Territory in 2001 and has since become a hub for government agencies.
One of Putrajaya's most striking features is its vast network of waterways and parks, adorned with artificial lakes and lush greenery. This modern and vibrant city boasts futuristic architecture and well-planned infrastructure, making it a must-visit day trip destination from Kuala Lumpur. Putrajaya offers a unique and memorable experience for tourists exploring the best of Malaysia's modern cityscapes.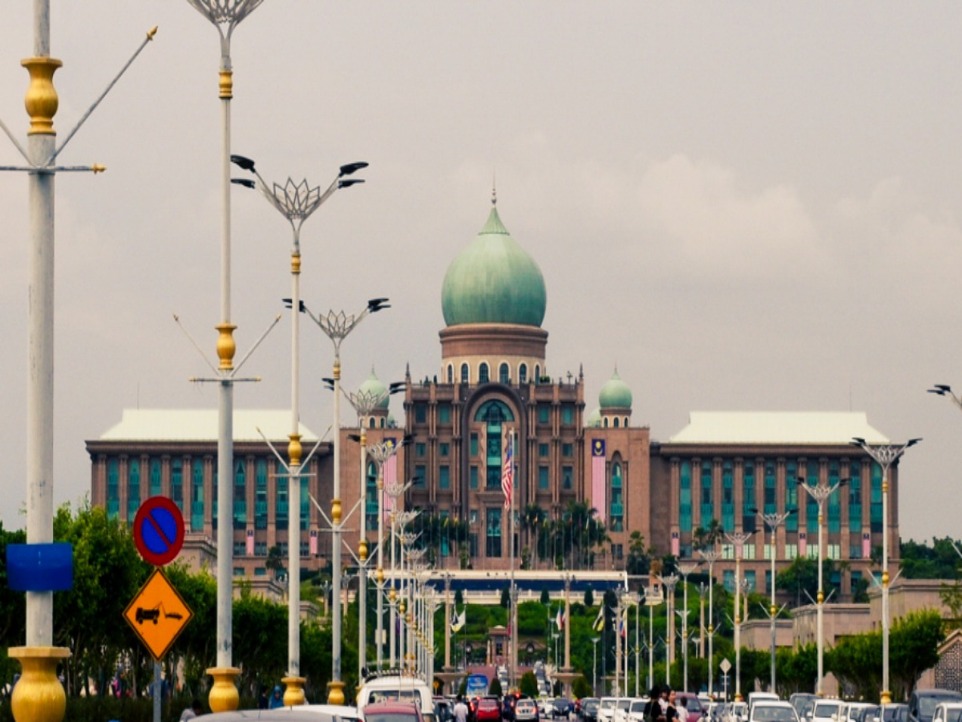 PRO
An ideal location for architectural junkies
Option to go on Lake Cruise and all other parks & garden
CONS
Weather-prone activities
Not a wheel-chair friendly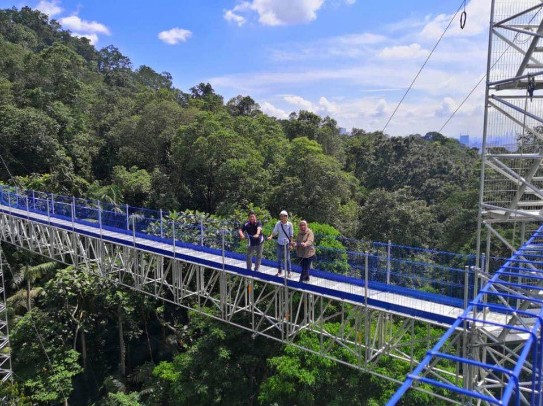 PRO
Approximately 40 minutes drive from the city
Suitable for all ages
Learn about the inter-connected bio-diversity
CONS
Require early booking & reservation
FRIM Skywalk (Forest Research Institute)
FRIM, the Forest Research Institute Malaysia, is a world-renowned institution for tropical forestry research. Situated just 16 kilometers northwest of Kuala Lumpur, FRIM provides an excellent opportunity for tourists to learn about Malaysia's rainforest through a day trip from the city.
Apart from its research and educational offerings, FRIM offers several visitor activities, including jungle trekking and a canopy walk, making it an excellent alternative to Taman Negara for those interested in exploring Malaysia's natural beauty.
Visitors to FRIM can learn about the various tree species found in the Malaysian rainforest, making it a suitable activity for people of all ages.
Day Trip from Kuala Lumpur (FAQ)
Conclusion
As a tourist, it can be challenging to explore all of the magnificent country sites Malaysia has to offer, especially if you have limited time in Kuala Lumpur. However, taking a day trip from Kuala Lumpur can be an excellent solution to make the most of your time and experience the beauty of the country.
To ensure a memorable experience, it's essential to choose appropriate activities and plan your itinerary well. With so many options available, it's crucial to research and select activities that align with your interests and preferences. Whether you're interested in nature, culture, or adventure, there are many exciting day trip options available from Kuala Lumpur.
Additionally, having a knowledgeable local guide to show you around can greatly enhance your experience. A local guide can provide you with insights and information that you may not find in guidebooks or online, as well as help you navigate and understand local customs and culture.
Overall, a day trip from Kuala Lumpur can be an incredible opportunity to explore and appreciate the natural beauty and cultural richness of Malaysia. By carefully selecting your activities and having a trusted guide by your side, you can create an unforgettable experience that will stay with you long after your trip ends.