7 Undeniable Reasons why you must visit Penang
Even I and most other Malaysians, often make Penang a local destination to visit and have our holiday at least once a year. For myself, I love the overall combination that Penang Island has to offer especially for its food, the unique heritage of Georgetown city itself, and also for its decent beaches and activities to do.
1. Unesco Heritage Georgetown
The numerous numbers of historical buildings built by the British during the colonial era are still intact and being used by the current state government whereby row after row of stretched pre-war shophouses are still being preserved by the owners and some are being converted into nice cozy accommodations and cafes.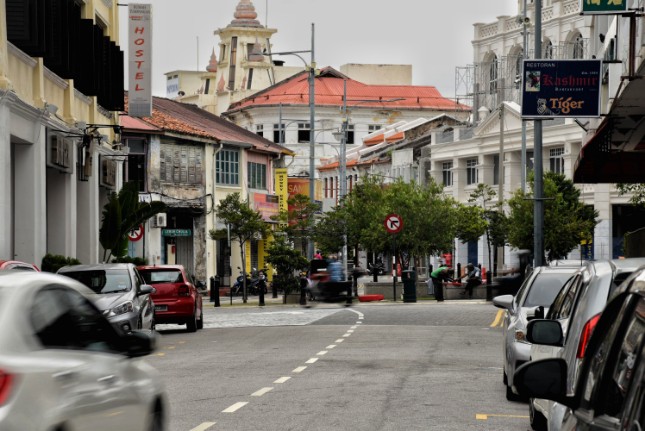 Georgetown itself offers a number of stunning Chinese 'clan-houses' with very unique and intricate architecture.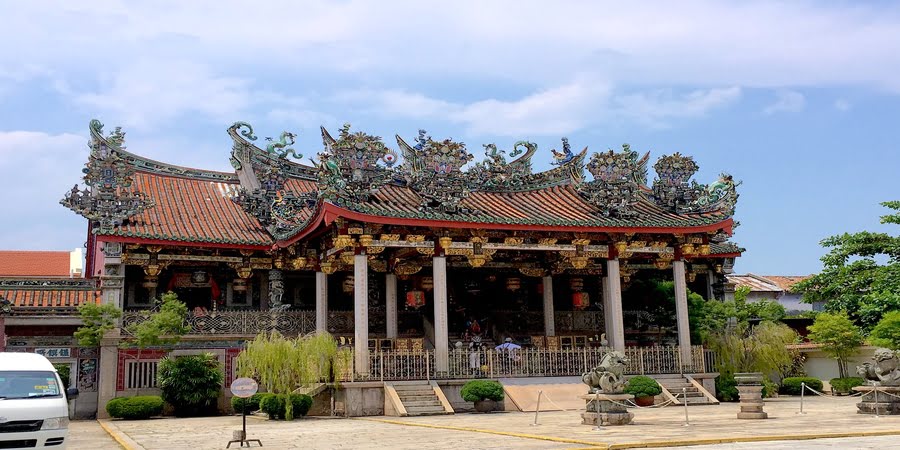 2. Penang Authentic Food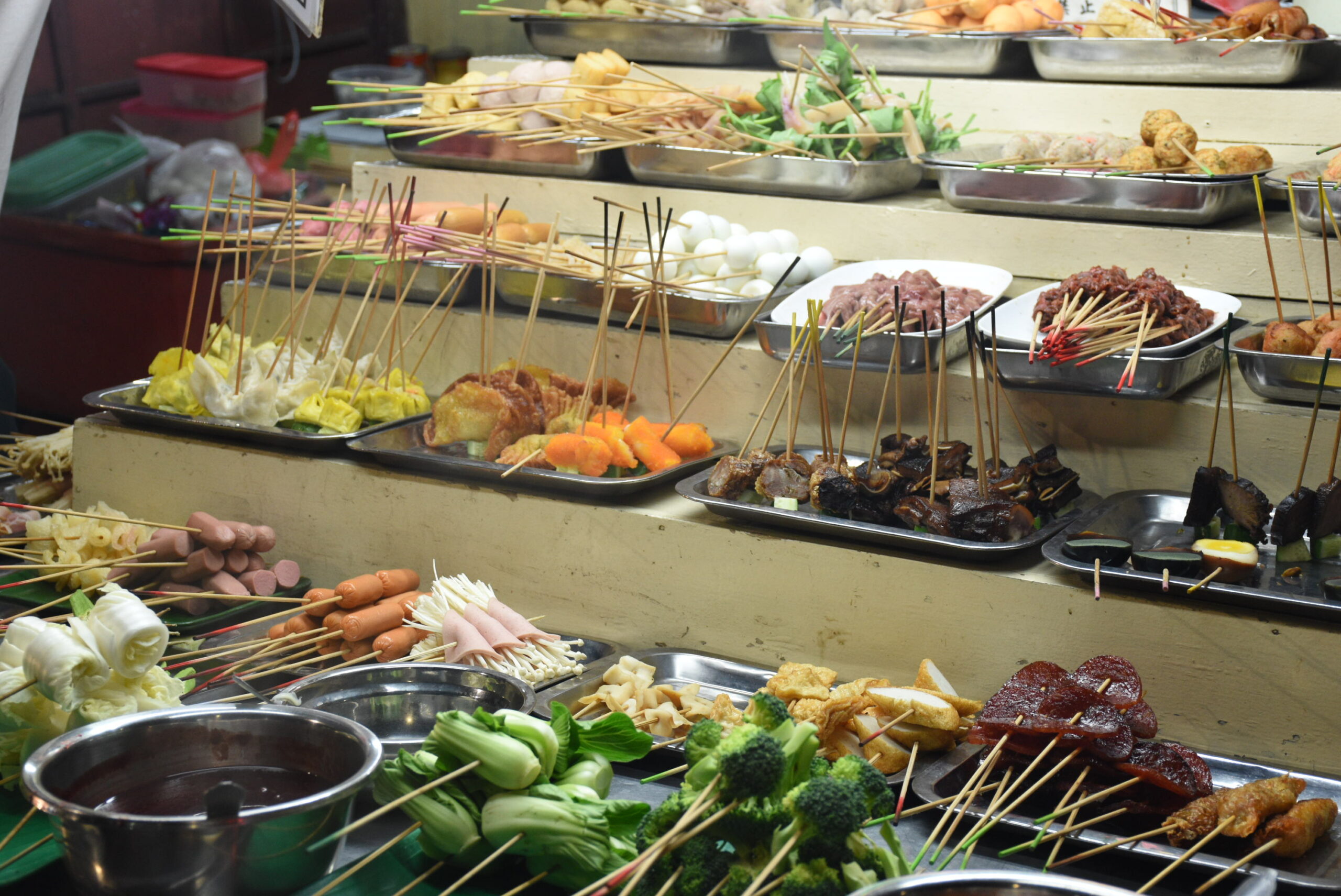 When ethnicity and culture mixed, it showed in the Penang food itself.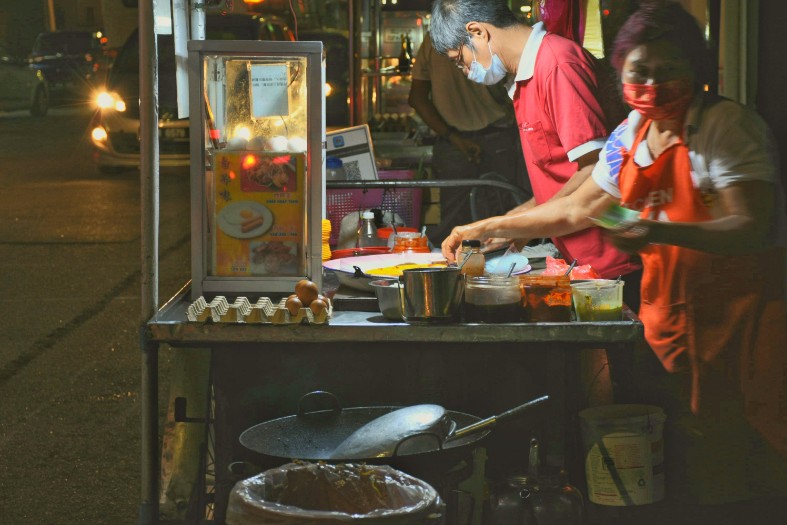 3. Penang Beaches
Penang offers a number of decent beaches for locals and travelers to have beach and water activities. The most popular I could say is Batu Feringghi beach. Hotels and accommodations ranging from budget to 5-star are available along the stretch starting from the Gurney drive itself. Along the way to Batu Feringghi, a few more beaches namely Tanjung Tokong, and Tanjung Bungah. Further up from Batu Feringghi is mostly visited by locals is the Telok Bahang beach where it's conveniently located nearby to the Spice Garden.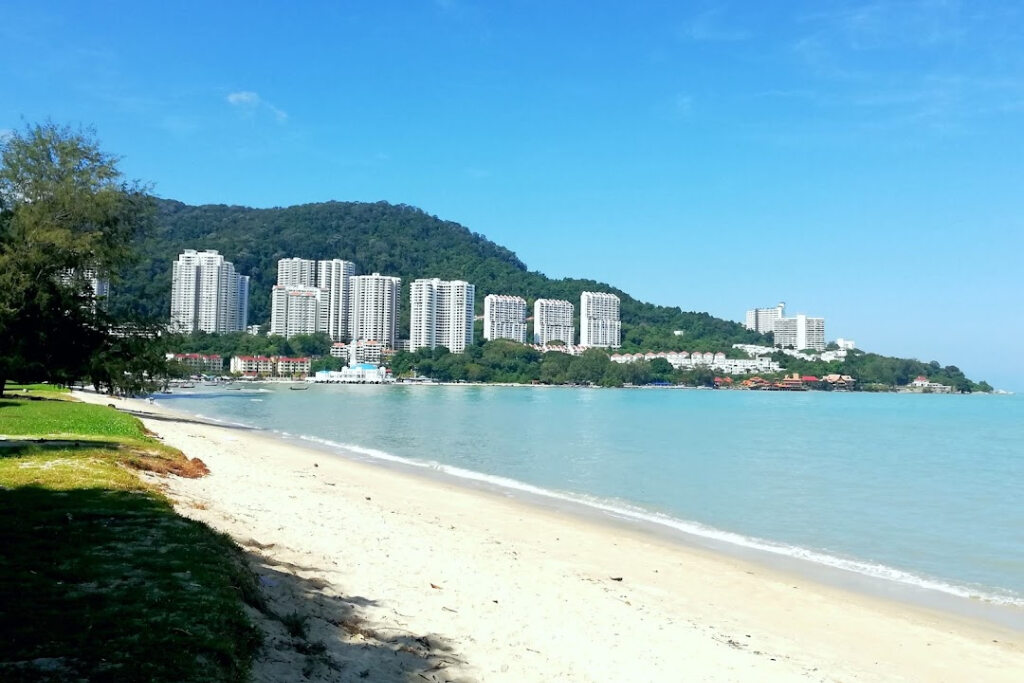 4. Penang National Park
An excellent day trip during your stay in Penang is to explore the Penang National Park located on the northwest corner of the island that is Telok Bahang. Easily accessible from Georgetown with the public buses (Rapid Penang) and here in the park are some of the best beaches in Penang. Established in 2003, Penang National Park is one of the smallest national parks in the world but it features great biodiversity and rare meromictic lakes.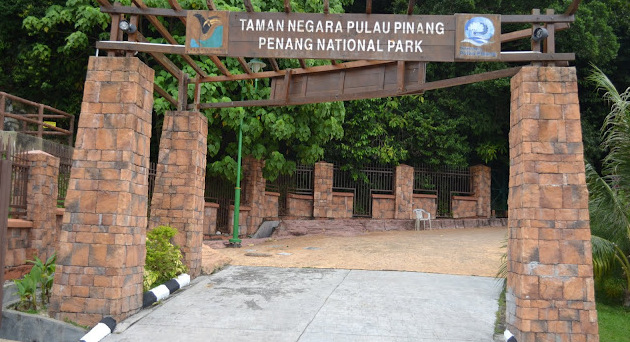 Jungle Trekking
The first thing to make sure of is to bring enough bottled water for drink and wear comfortable trekking shoes, sunscreen, some spare dry clothes, and towels. Also if you worry about bugs and mosquitoes do bring along bug repellents. Once arrived at the Penang National Park Ranger office, visitors will need to fill up the registration form and advise where you are heading (should there is an emergency situation happening). Admission is free. Parks open at 0830hrs.
There are two main jungle trails that visitors can do and explore:
Note: you might need two days if you want to explore both trails.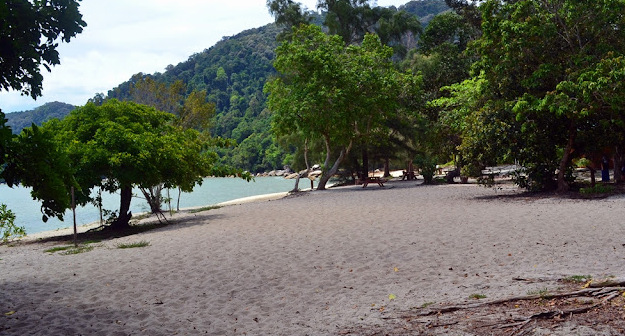 Wonders of Nature, the Meromictic Lake (Two separated Layers of fresh and Salted Sea waters)
Penang National Park Meromictic Lake has a fresh upper layer that is contributed by the rainfall and lowers salty sea water layers when the tides enter this flat area. This lake won't always fill up, especially in the dry season.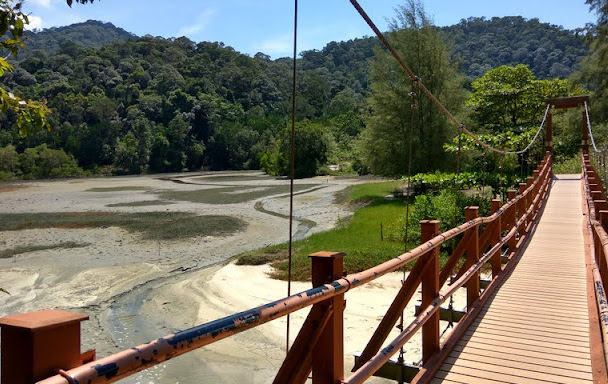 5. Countryside
The countryside of Balik Pulau is one of the most hype currently. Cycling activities can be arranged with local tour agencies that are being guided around the village area of Balik Pulau.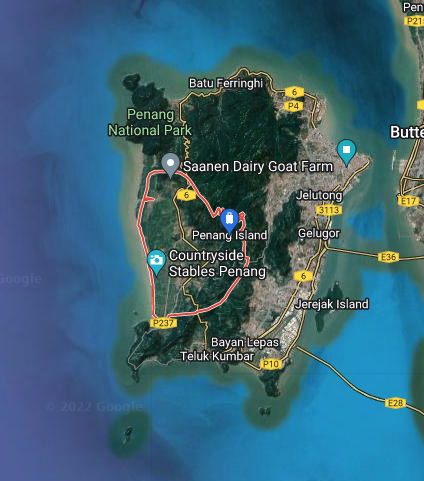 Balik Pulau can be considered less developed and is separated from Georgetown by a hilly forested area with winding roads to get to the small town of Balik Pulau. Along the way from Batu Feringghi, travelers will come across a number of 'durian orchards' and other fruit farms. Once this area was also known for its 'nutmeg' fruits and a few clove farms.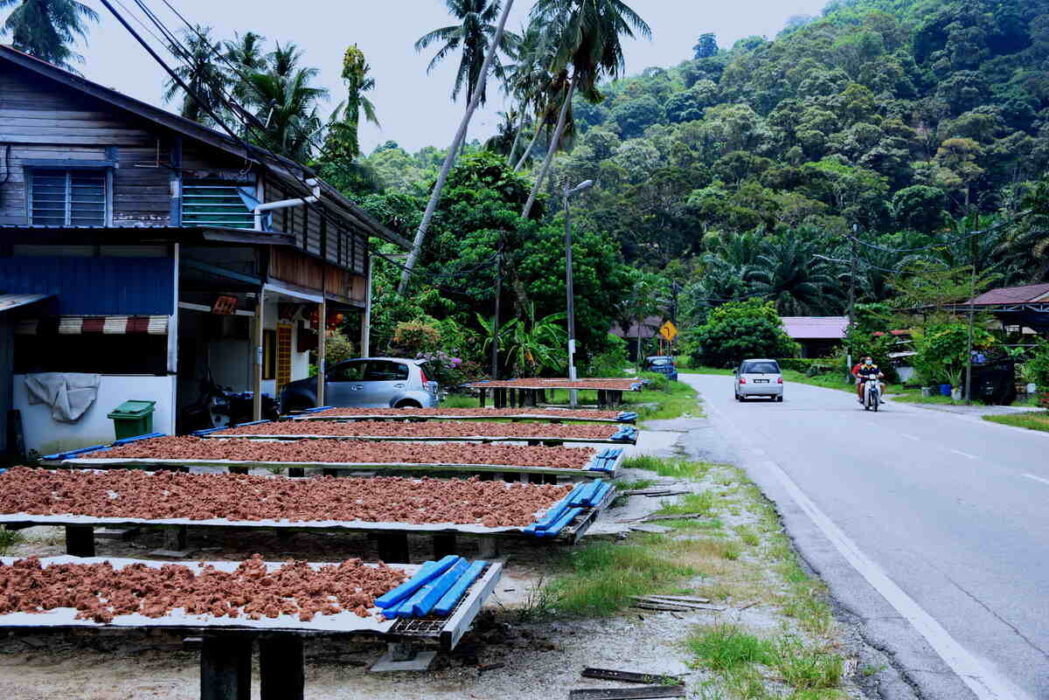 Travelers could also visit a small cottage 'dried shrimp paste' industry in this part of Balik Pulau.
6. Tropical Spice Garden
Tropical Spice Garden is situated just a corner away from Batu Feringghi towards Telok Bahang. Conveniently tucked just beside the main road. I can strongly suggest travelers spend time visiting this interesting site and get to know the tropical spices and plants that commonly being used in our Malaysian cooking and some can be used as a medicinal remedy.
More details about Tropical Spice Garden: Tropical Spice Garden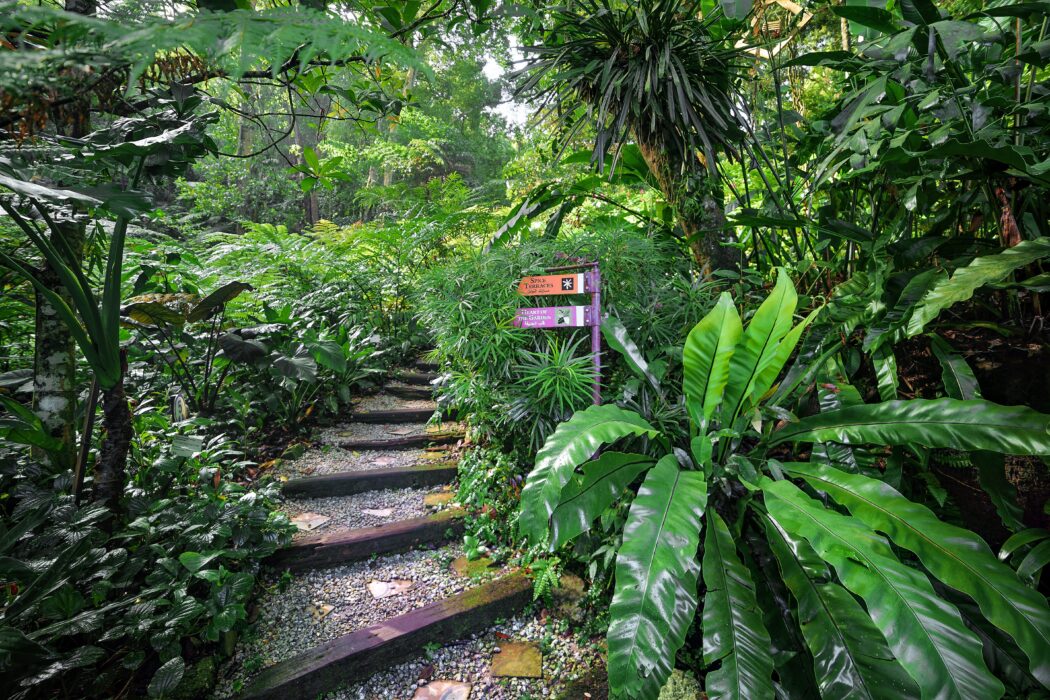 7. The Habitat Penang
If you do not have time to explore Penang National Park, Habitat Penang could be an alternative for you to explore the tropical rainforest. A unique two-span ribbon bridge totaling 230m was named Langur Way Canopy Walk, and opened to the public on 20th January 2018. Sat 40m above the forest ground and located on top of Penang Hill, 700m above sea level, would make this canopy walk the highest in Malaysia.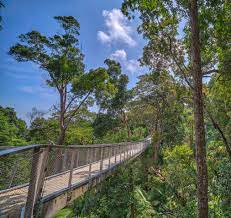 In conclusion and my honest opinion, travelers and holiday-makers planning to visit Malaysia should include Penang in their itinerary.