" The answer is simple. If we lose the world's forest, we lose the fight against climate change. Rainforest are our earth's greatest utility- our planet's lungs, thermostat and air-conditioning system." Michael Somarei
Overview of the Explore Taman Negara
Explore Taman Negara is a one-day round trip from Kuala Lumpur city hotel. This private tour enables travelers who have a limited day of staying to explore our tropical rainforest with few activities in Taman Negara Kuala Tahan located in the state of Pahang.

A perfect day out with some adventure exploring the rainforest, understanding the landscape, the vegetation of a variety of tropical trees that differ in size, forming a natural canopy of the complex inter-mingle of all sorts of other faunas and floras.
About the Taman Negara (National Park) Kuala Tahan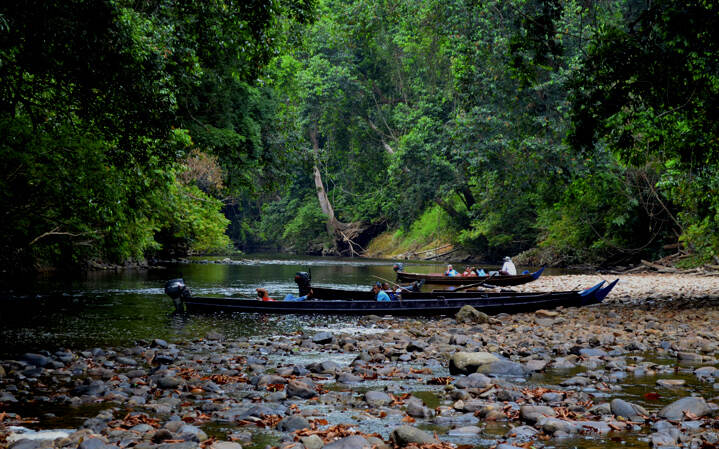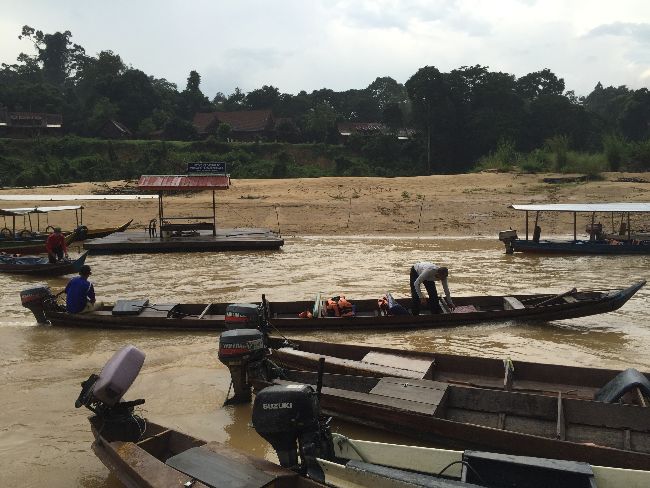 Kuala Tahan, Pahang
Encompassing three states which are Pahang, Terengganu and Kelantan with a total size area of 4,343km/sq, the Taman Negara is the largest and most protected rainforest area in Peninsula Malaysia.

Established during the British era, the park was from the initiative of Theodore Hubback, after he managed to lobbied and convince those three states Sultans to set a side piece of land of their respective states as a protected area. The park was named King George V National Park commemorating England's King George silver jubilee and renamed as Taman Negara after Malaya's independence.

Taman Negara is located on ancient, sedimentary rocks and is the oldest part of the continent, 57% of the total land area is located below 300m above sea level, it also features a mountainous area which is part of the Tahan Range and the most prominent peak in Peninsula Malaysia is Gunung Tahan (Mount Tahan) at approximately 2,187 above sea level.

The park is managed by the Malaysia Department of Wildlife and National Parks and visitors must obtain an entry permit when entering any of Malaysia's National Parks.


Explore Taman Negara Itinerary
Jungle walk
An exposure to the ecological and biological diversity of the rainforest. Get to know some plants which have medicinal values and some others became useful resources for both animals and the natives (orang asli)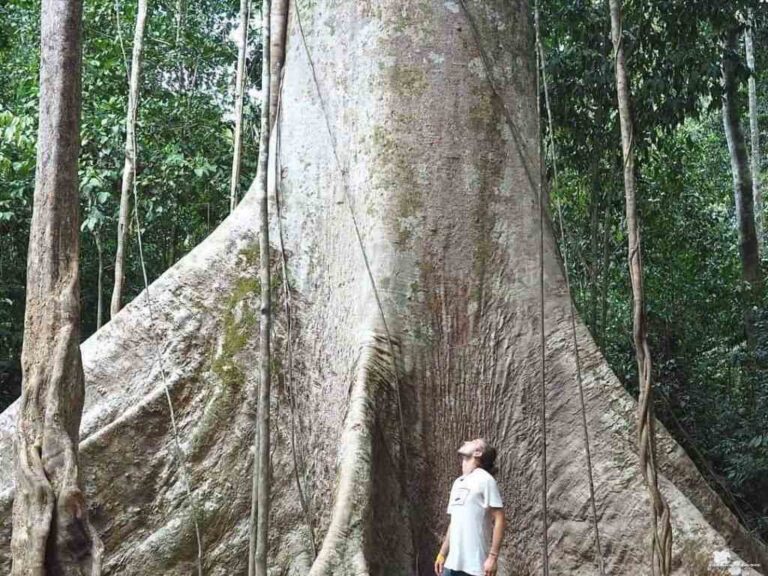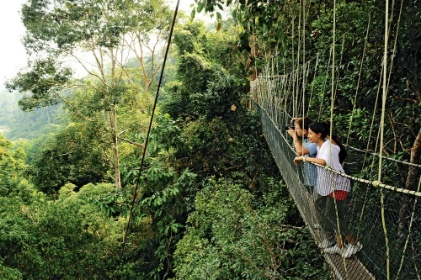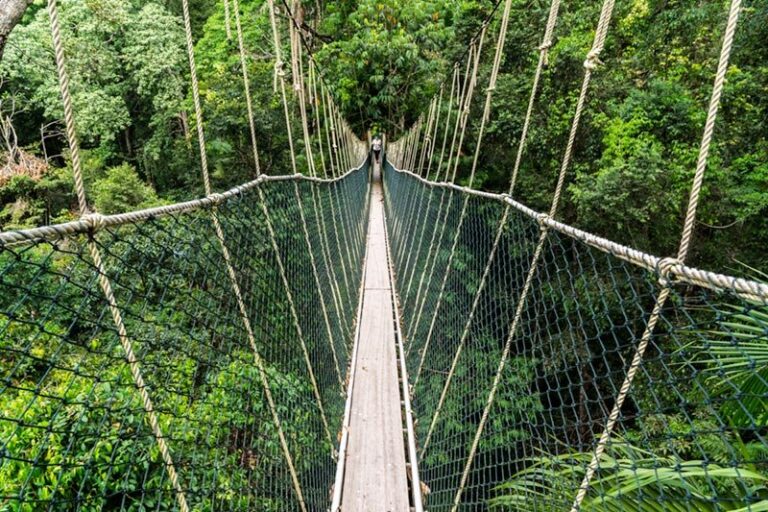 Canopy walk
Initially built in 1992 for the use of researchers studying canopy trees ecosystem, this 330m suspension bridge is open to visitors to explore.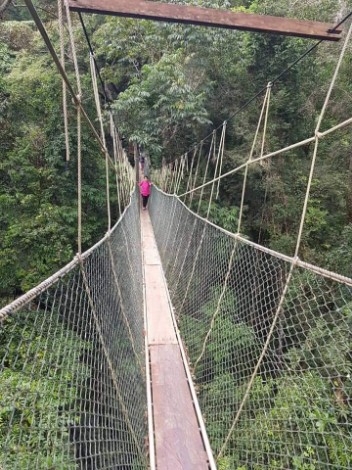 Rapid shooting
A thrilling wet activity showing the life learning skill of the boatman manoeuvering river rapids.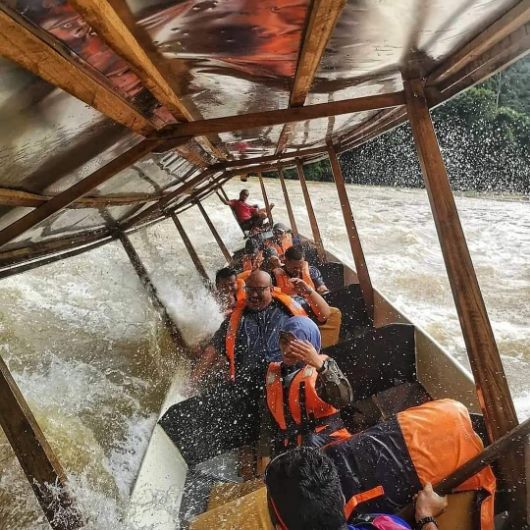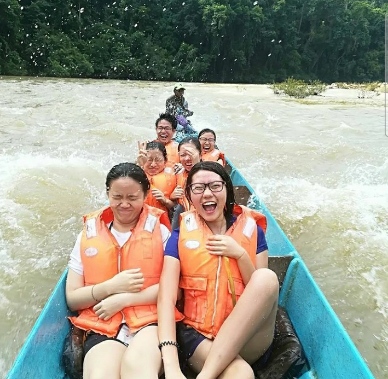 Additional Information
The whole duration of the program shall take approximately 12 hours with a total 260km each way from KL City to Kuala Tahan with a mixture of highways and also inner trunk roads. To ensure you get the best experience, this will be the best time for us to embark on the journey: