Amazing Malaysia- Asia Travel Destination
7 Reasons That you must visit
7 Reasons that you must visit Malaysia



Overview
Note: This article is based mainly on my understanding, observation, and interactions with my previous traveller clients.
I won't say that I'm a serious traveller often exploring one country after another, but whenever I have the chance and finances are good enough for me to do so, I'll pack up and go whether it is within my beloved country Malaysia or others.

Those days back in school, I never liked history subject, it always keeps me yawning however when I involved in the tourism industry, history became an eye and mind-opening for me and it keeps me questioning how a place and nation became a country, then maybe an empire that moves the world civilization and technology, and then fall when another power overtook them, and the cycle repeating until to-date. So here are my 7 reasons that you must visit Amazing Malaysia.

1. Historical

Aspect
Long ago before this region peninsula is known as Malaysia, a few places on our shores became important and flourishing trading posts in maritime history, perhaps one of them was the 15th century Malacca, which attracted merchants from near and far. Malacca thrived as a trading empire/sultanate. Its rulers deftly maintained peace by appeasing Siam (present-day Thailand) and China (Han dynasty) in turn, the two big brothers at the time.

With merchants from Europe, India, Arab, China, and the Maluku islands, it was truly a metropolitan city. If one would walk the streets of Malacca at that time, one would hear languages from all over the world, see strange sights, trade in different currencies, and meet people with wonderfully diverse costumes. initially to do business and later intermarried with the locals and made this land their home country. Read more on Malaysia- The Long History Line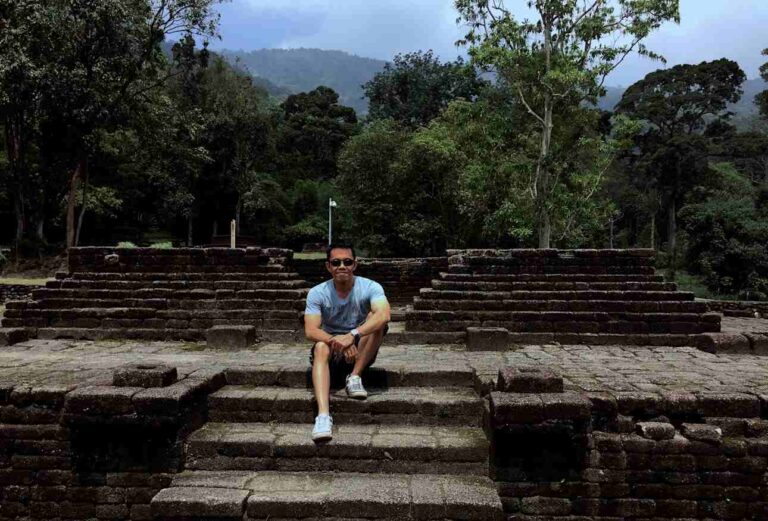 2. The Capital Kuala Lumpur- City of Contrast between the past & present
Started as a small mining township covered with thick jungle and witnessed a series of conflicts between the royal aristocrats- Raja Abdullah against Raja Mahadi that led to the Selangor Civil War or better known as Perang Kelang (Klang War) lasted from 1867 to 1873/1874 during the reign of the fourth Sultan of Selangor, Sultan Sir Abdul Samad (1857-1898).

This event brought disruption to the tin trade in the British Straits Settlements which led the British to become increasingly involved in the affairs of Selangor. Yap Ah Loy the Chinese administer or Kapitan, rebuilt Kuala Lumpur and repopulated the town after the war's destruction. In 1882, Frank Swettenham was appointed as British Resident and was accepted by the Sultan. He was responsible for the rapid growth and development and transformed the rough frontier town into a major urban centre. Streets are being clean and rebuilt wider roads are replaced, and wooden houses and buildings into bricks.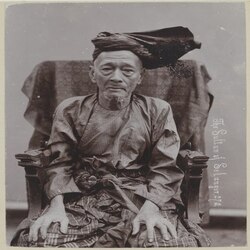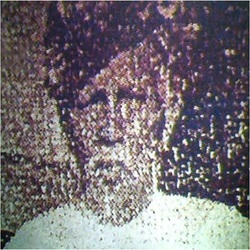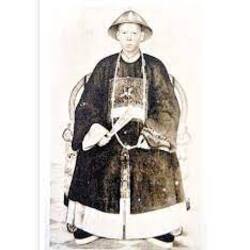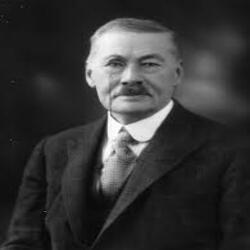 During my school era (1980-1990), KL transformed and grew into a modern city under our fourth Prime Minister, Dr Mahathir (also, our 7th Prime Minister). He elevated the country on the world stage and made it one of the Asian economic tigers in the 90s. The iconic Petronas Towers, KL International airport, and Putrajaya Administration city to name a few, are all that earned him as Malaysia's Father of Modernization. This was the era also, where Malaysians saw migrants from Indonesia and Bangladesh entered as migrant workers to support the agriculture and manufacturing demands during that time and that add up to more diversity.
Interesting right?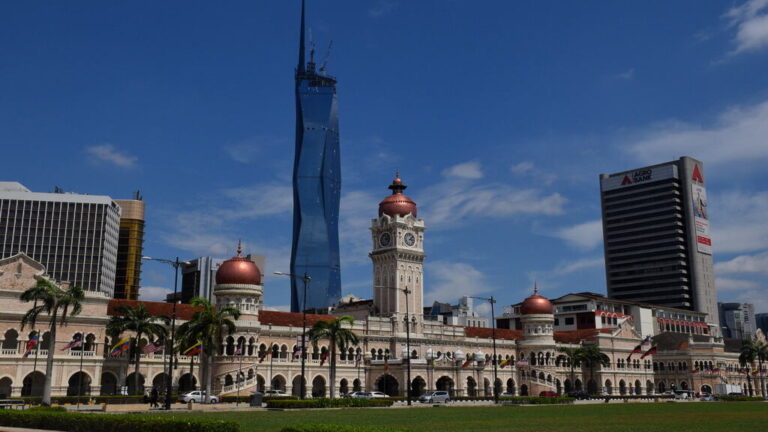 3. Rainforest Diversity
Nestled in a tropical climate region, Malaysia belongs to the Sundaland bio-geographical zone. The Peninsula (West Malaysia) has eight mountain ranges with the largest known as the Titiwangsa Range, stretching prominently about 500 kilometres in a north-south direction like a spinal for the peninsula. In East Malaysia, Sabah stands the iconic Mt. Kinabalu at about 4,095 meters while Sarawak mountain ranges rise over 1,500 meters. (East Malaysia-Borneo)

With the vast array of eco-system, Malaysia is recognized as one of the 12 mega-diverse countries in the world, and the core lies in its tropical rainforest. A heritage not just for the Malaysian, but the whole nation of the earth, a heritage that has evolved over 130 million years (according to studies). Complex and unique biodiversity which everyone must preserve and be amazed by it.
In total Malaysia has 25 terrestrial national and state parks plus another 40 marine parks managed by our Malaysian Wildlife & National Park Department.

Amongst the popular one's: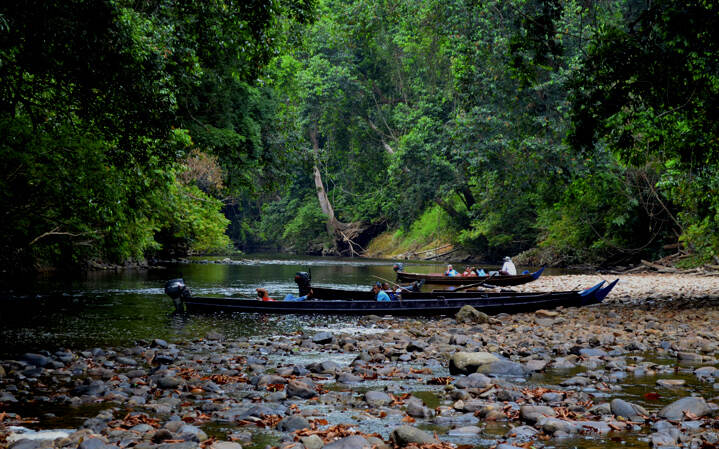 4. Beautiful Beaches and Islands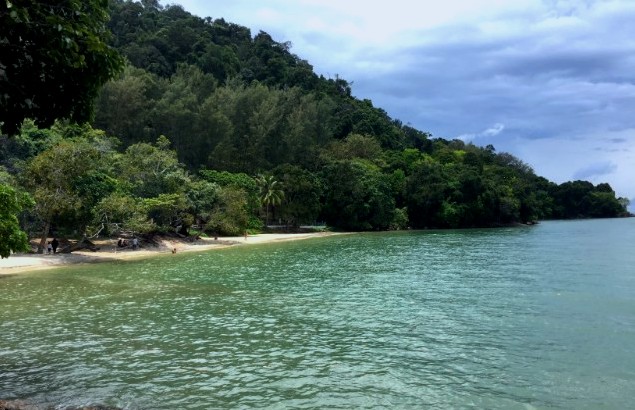 With a total of about 4,800 kilometres of coastline with a warm tropical climate, it's home to a number of beautiful islands. Some popular to name a few would be Penang, Langkawi, Redang, Perhentian, Tioman, and in Sabah would be Sipadan and Mabul.

My personal like:
5. The Malaysian Diversity
The Malaysian are a mosaic of three components of the native Malay (including the indigenous in Sabah/Sarawak) as the biggest, followed by the Malaysian Chinese, Indian, and other Malaysian Eurasian. Ethnic diversity has long been shaped (through many chapters of the situation) and somewhat has made us live in harmony,

All I can conclude is that our Malaysian society is quite remarkable due to its openness. We are quite tolerant of outsiders. Travelers should not be worried to communicate with the locals. Just go and greet 'hello' and simply ask. An interesting article written by Nicole Siaw has made the definition of Malaysian quite interesting.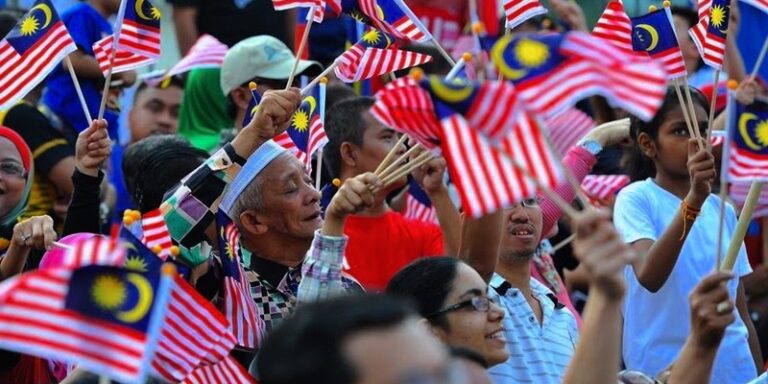 Facts for Travelers/Tourists about Malaysia.
6. The Variety of Food- that never makes you hungry

Often would be regarded as one of the best things about Malaysia, from cheap street food hawkers to premium fine dining and fusion restaurants. Some could claim that Malaysia is the food capital of the world and some others concluded, that Malaysian food is the best in the world.
7. Reasonable Traveling cost
Depending on your style of travelling, in general, the cost could range from RM2100-3000 per person for one week. Hotels are relatively reasonable where 4-5 rated star hotels range from RM300 onwards per night, budget accommodation could range from RM80-250 per night.
Getting around with intercity transportation varies depending on the style and distance of places.


Accommodations
A rough idea of the average cost of accommodation (as per the style of travel)
Note: depending on the location
Getting Around (in KL City and other major Cities)
Average cost based on the type of vehicles:
8. UNESCO sites



Do you aware that this tiny Malaysia has a number of valuable heritage for the nation of the world?? Yes, to date, Malaysia has four UNESCO Heritage Sites. Two are classified as cultural and another two as natural.